Unity says it will be 'making changes' to its controversial install fee plans
Update: Tentative changes to Unity's unpopular Runtime Fee policy have leaked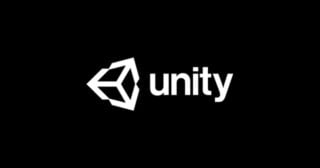 Unity says it will be "making changes" to its controversial install fee plans, following huge backlash from game developers.
Last week the software development company announced plans to charge developers every time a game that uses its Unity engine is installed.
Starting in January 2024, the proposed Unity Runtime Fee would apply to games that meet a minimum revenue threshold and have passed a minimum lifetime install count.
Following practically unanimous outcry from the developer community, the company has now released a statement saying it would be "making changes" to its plans.
"We have heard you," the statement reads. "We apologise for the confusion and angst the runtime fee policy we announced on Tuesday caused.
"We are listening, talking to our team members, community, customers, and partners, and will be making changes to the policy.
"We will share an update in a couple of days. Thank you for your honest and critical feedback."
Reaction to the statement has been mixed, with some developers wary that Unity refers to "making changes to the policy" rather than outright saying it will scrap the Unity Runtime Fee in its entirety.
Vlambeer co-founder Rami Ismail said: "It's terrifying to think Unity leadership dragged this over the weekend leaving every studio out there with genuine existential concerns, and even now cannot simply go 'our intent is to drop the per-install fee'. We have to be worried longer and we have to keep talking about this."
Slime Rancher series director Nick Popovich added: "There was zero confusion. Just anger and total loss of trust that you would change existing contracts because you feel like it. This policy, modified in a couple days or not, retains the above."
A number of other developers objected to the use of the word "confusion" in the statement, as they felt Unity was implying the issue was partly down to developers not understanding its plans.
"I'd really like it if they stopped telling us we're confused," said Bithell games founder Mike Bithell. "If anything, the issue is an over abundance of clarity."
Last week Unity had to close its Austin and San Francisco offices and cancel a planned town hall meeting following what was reportedly a "credible death threat".