Uncharted: Legacy of Thieves Collection finally has a PC release date
The game is making the jump from console to PC in October
Sony Interactive Entertainment has announced a PC release date for Uncharted: Legacy Of Thieves Collection.
The game is now available to pre-purchase on Steam and the Epic Games Store ahead of its release on October 19.
Legacy of Thieves contains remasters of Uncharted 4 and its expansion The Lost Legacy.
Uncharted: Legacy of Thieves Collection - Pre-purchase Trailer | PC
The PS5 version was released in January and Sony originally said players should expect the PC release to follow "shortly after".
Naughty Dog has also published the PC specifications for the game in a PlayStation Blog post.
"This version of Uncharted: Legacy of Thieves Collection is optimized for PC with PC-centric quality-of-life enhancements such as reimagined UI, scale sliders, GPU and VRAM detection, Variable Load Speed, and so much more," Naughty Dog senior communications manager Rochelle Snyder wrote.
She added: "For the first time, enjoy a host of graphical adjustment features designed specifically for PC such as adjustable Texture and Model Quality, Anisotropic Filtering, Shadows, Reflections, and Ambient Occlusion."
The game will also feature "all new controls and customization options" and support a range of peripherals including DualSense and DualShock controllers.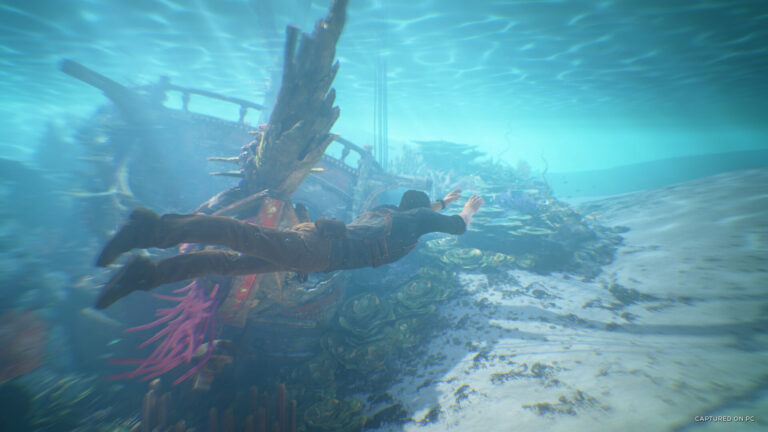 VGC wrote in its Uncharted: Legacy of Thieves Collection review: "Both Uncharted 4 and Uncharted Lost Legacy are still fantastic games that deserve a second playthrough on PlayStation 5.
"Naughty Dog's first outing on the PlayStation 5 is an incredibly strong one, and only makes us even more excited for what it has coming next, and what it will be able to do with this technology."