Former Uncharted director Amy Hennig is making a new Star Wars game
This is the second game in development from Hennig & Disney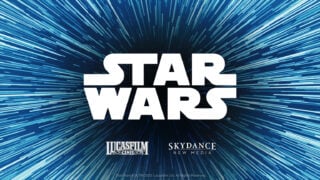 Skydance New Media and Lucasfilm Games have announced a new narrative-driven, action-adventure game featuring an original story in the Star Wars galaxy.
The game will be helmed by Amy Hennig, one of the main creative forces behind Naughty Dog's Uncharted series.
"I've often described how seeing Star Wars in 1977 essentially rewired my 12-year-old brain, shaping my creative life and future indelibly," said Skydance New Media president Hennig. "I'm elated to be working with Lucasfilm Games again to tell interactive stories in this galaxy that I love."
"We couldn't be more thrilled to be working again with Amy," said Douglas Reilly, vice president of Lucasfilm Games. "She and the Skydance New Media team have the talent and ambition to create a unique Star Wars adventure.
"Their vision for making narrative driven and engaging interactive entertainment makes this collaboration very exciting. We're working hard with their team of experienced and talented developers, and we're looking forward to sharing more with Star Wars fans when the time is right."
This is the second project that Hennig's Skydance New Media is working on in collaboration with Disney. It was announced last year that the studio was working on a new Marvel game. 
"I can't imagine a better partner than Marvel for our first game," Hennig said in October 2021.
"The Marvel Universe epitomizes all the action, mystery and thrills of the pulp adventure genre that I adore and lends itself perfectly to an interactive experience. It's an honor to be able to tell an original story with all the humanity, complexity, and humor that makes Marvel characters so enduring and to enable our players to embody these heroes that they love."