Uncharted 4 is coming to PC, according to official Sony docs
IR presentation lists the Naughty Dog PS4 game as an upcoming PC port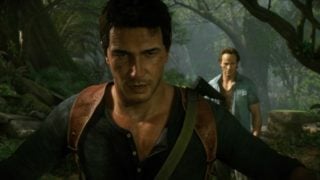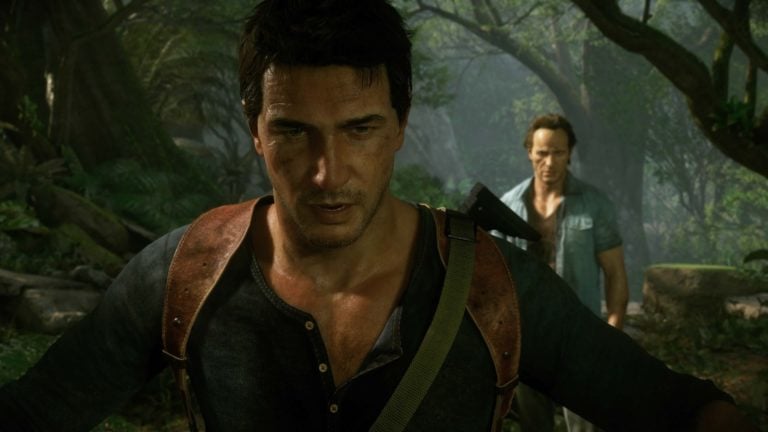 Sony is planning to make Uncharted 4 one of its next PC releases, according to presentation documents published as part of its 2021 investor day.
The Naughty Dog PS4 title is listed alongside Days Gone under its list of titles planned to release for the PC. Days Gone released on Steam earlier this month.
Speaking during an investor call on Wednesday, Sony Interactive Entertainment CEO Jim Ryan said that further PC releases would happen this year "and beyond".
Although no details have been revealed for Uncharted 4's PC port, the PC version of Days Gone contains a number of new features, including support for ultra-wide monitors, an unlocked framerate and improved graphical detail.
PlayStation has recently stated its commitment to increasing its output on PC. In a corporate report published last summer, Sony first said it would explore bringing more PlayStation exclusives to PC, following Horizon Zero Dawn's release on the platform.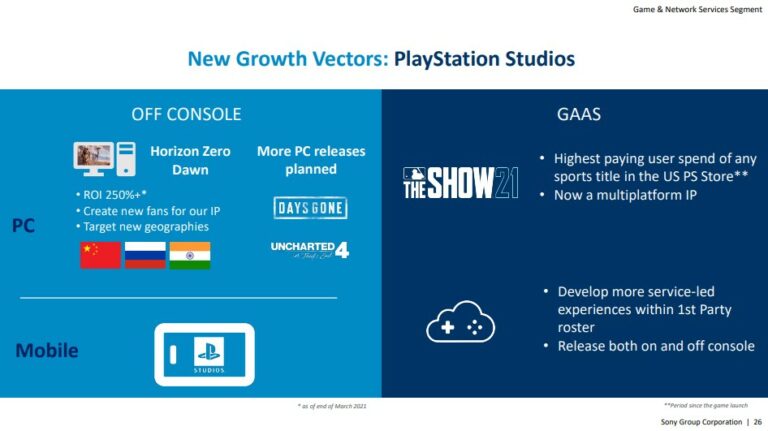 Then earlier this year SIE's president confirmed PlayStation will bring "a whole slate" of games to PC, starting with a Days Gone port released this month. Currently, Horizon Zero Dawn, Predator: Hunting Grounds and Helldivers are the only other PlayStation PC titles available for purchase on Steam.
Speaking to GQ, SIE boss Jim Ryan said that the opportunity to bring PlayStation's IPs to a wider audience, as well as an easier port process, meant that making more games for PC was now "a fairly straightforward decision" for the company.
Asked why SIE is now embracing PC, whereas before it was hesitant to bring its games to the platform, Ryan said: "I think a few things changed.
"We find ourselves now in early 2021 with our development studios and the games that they make in better shape than they've ever been before. Particularly from the latter half of the PS4 cycle our studios made some wonderful, great games.
"There's an opportunity to expose those great games to a wider audience and recognise the economics of game development, which are not always straightforward. The cost of making games goes up with each cycle, as the calibre of the IP has improved.
"Also, our ease of making it available to non-console owners has grown. So it's a fairly straightforward decision for us to make."
Related Products
Other Products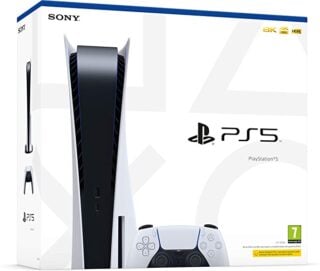 PlayStation 5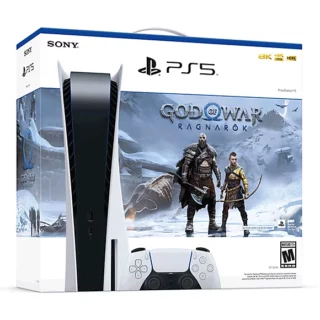 PlayStation 5 Console – God of War Ragnarök Bundle
Some external links on this page are affiliate links, if you click on our affiliate links and make a purchase we might receive a commission.