Unannounced Nintendo sequel Everybody's 1-2 Switch could reportedly support 100 players
But it's claimed the game has tested poorly with families with children
Nintendo is reportedly sitting on a sequel to 1-2 Switch which has a game show-like theme and could support up to 100 players.
That's according to a new Fanbyte report citing multiple sources with knowledge of the project, which is called Everybody's 1-2 Switch.
1-2-Switch is a party game released in March 2017 as a launch title for Nintendo's latest console, which has gone on to sell almost 3.5 million copies.
Rather than simply adding more minigames for the sequel, it's claimed Nintendo EPD Group 4 wanted to set the new game apart from its predecessor, which supported up to two players.
It eventually settled on a direction inspired by Jackbox Games, developers of the Jackbox Party Pack series, which includes a variety of games playable by large groups using phones, tablets, keyboards or controllers.
With the use of smartphones, Everybody's 1-2 Switch could have lobbies as big as 100 players, it's claimed.
The game reportedly features a bipedal horse with the appearance of a man wearing a rubber animal mask, who acts as a host and commentates on some modes including the flagship Team Battle Mode.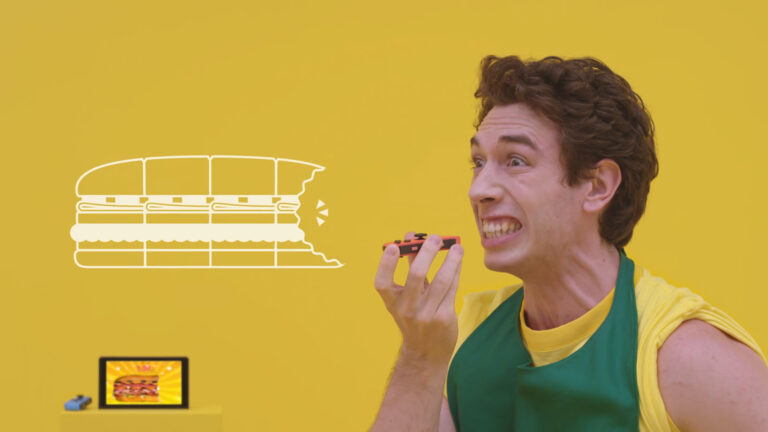 Minigames are said to include Musical Chairs, Bingo, and a take on Spin the Bottle in which players have to compliment other people.
However, feedback from playtesters was reportedly extremely negative, with families with children labelling the games tedious.
Some of Fanbyte's sources claim Nintendo executives are committed to releasing Everybody's 1-2 Switch as a $60 retail product and believe the game just needs further development time and testing, while other employees have raised the idea of releasing it as part of Nintendo Switch Online's Expansion Pack.
Related Products
Other Products
Some external links on this page are affiliate links, if you click on our affiliate links and make a purchase we might receive a commission.