UKIE's UK Game of the Show nominees have been announced
15 British game studios are competing to represent the UK at the EuroPlay games contest at Gamescom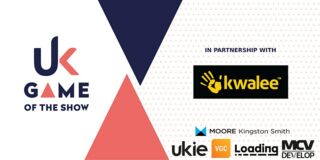 UKIE has announced the 15 nominees for the UK Game of the Show award.
The award is designed to showcase the creativity and skill of UK developers by highlighting UK developed, as yet unreleased games to publishers, investors and the media.
The UK Game of the Show will see 15 UK based games studios compete in a live showcase for the UK Game of the Show award.
The winner of UK Game of the Show will then progress to represent the UK in EuroPlay games contest.
This live event will follow the same format as its UK equivalent and will bring together some of the best developers from Europe to compete for the prize of EuroPlay Video Games Contest winner.
Voting will be undertaken via a combination of a judging panel and public voting at the end of the showcase.
Ukie, the trade association for the UK's games and interactive entertainment industry, will hold the digital events on Tuesday, August 24 and Thursday, August 26, and you can register to watch them live now.
VGC will be the consumer media partner for both UKIE's UK Game of the Show and the EuroPlay games contest at Gamescom 2021.
Here are the 15 nominees for the award, accompanied by each studio's description of their game.
---
Agatha Christie – Hercule Poirot: The First Cases
(Blazing Griffin)

"Agatha Christie – Hercule Poirot: The First Cases is a detective and adventure game starring a young Hercule Poirot in one of his first cases, before he became the legendary detective we all know and love.
"In his early years as a detective, Hercule Poirot is invited to a reception by the influential Van den Bosch family, for the announcement of their daughter's engagement. But tensions among the guests run high as a snowstorm descends on the town, trapping everyone inside the manor.
"The happy event is soon marred by the murder of one of the guests! Poirot being in the right place at the right time immediately begins to investigate. What buried secrets and deadly rivalries will he uncover?"
---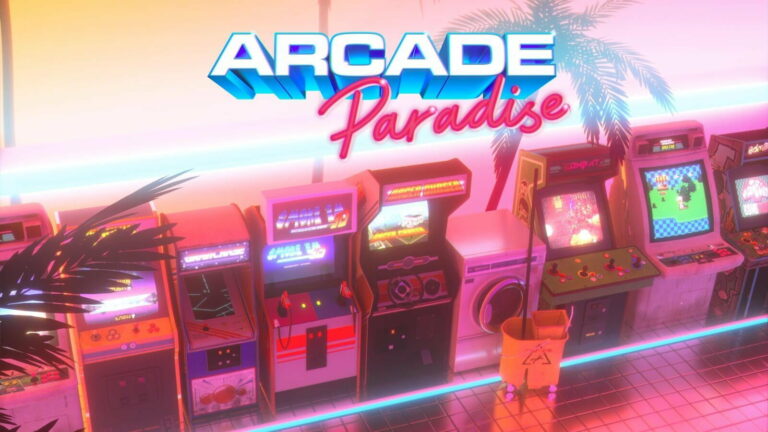 "Welcome to Arcade Paradise, the 90's-fuelled retro arcade adventure. You play as Ashley, and you've just been given the keys to the family laundromat. Rather than washing rags for a living, you decide to turn the laundromat into the ultimate arcade.
"Choose from over 35 games to be in the arcade inspired by three decades of gaming, all of which are playable with high scores to set. Stay one step ahead of your father, manage and invest profits, and build your very own Arcade Paradise!"
---
Days Lost
(Wordplay Games)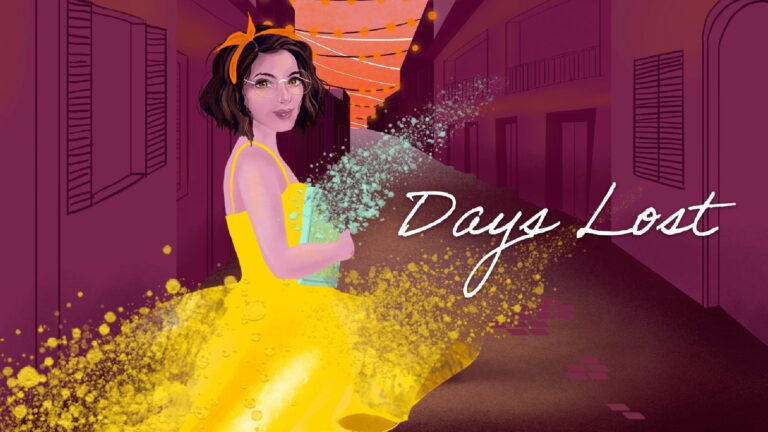 "Days Lost is a narrative puzzle game set inside a diary of young woman named Natalia. She goes on her first solo trip with a hope to find some answers but the trip ends in a disaster leading to the loss of her immediate memories. This is where the players come in. You play as Natalia, explore her diary, solve puzzles and put together her fragmented memories.
"This overall journey Is a deep expedition about self-understanding, empathy and appreciating the little moments of life.
"Tying the classic point and click puzzles together is a story told in a colourful diary style, which will leave you with a sense of belonging."
---
Good Boy Society
(Efren Games)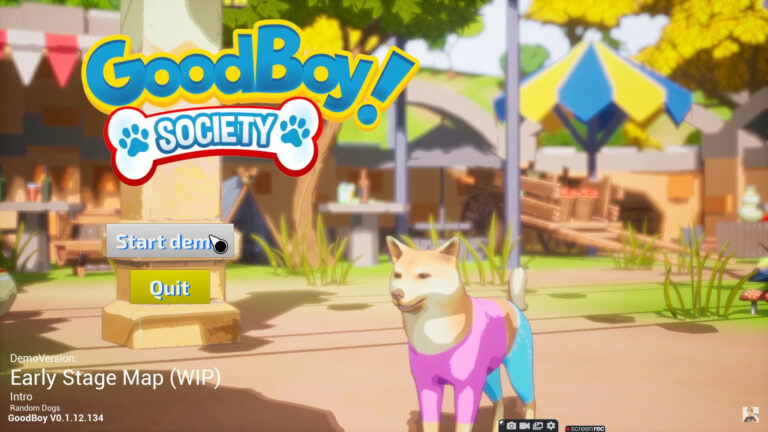 "Welcome to Good Boy Society, a society purely based on Dogs and Dog related fun.
"You play as a Real Life special Dog who arrive to Dog Town, a Hub of other Dogs of every kind where you organise with other players to jump into many kind of different adventures.
"Travel across the oceans as a Dog Pirate, Save the world in our fantasy land, Race against other dogs to get to the first place, go to space and more on this game made from Dog Lovers to Dog Lovers!"
---
Growbot
(Wabasabi Play)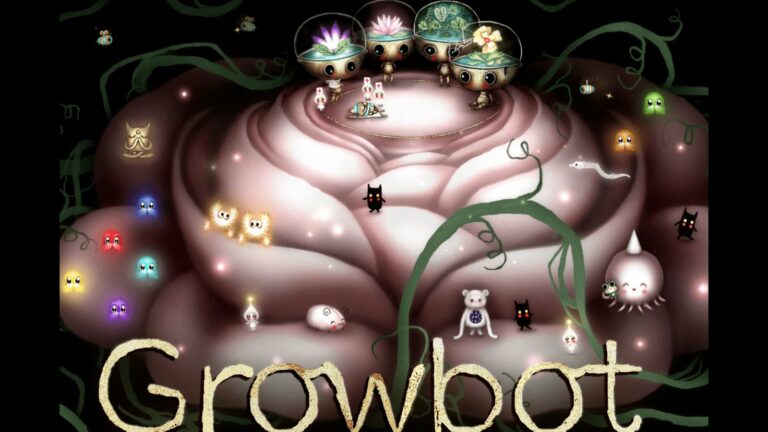 "Growbot is a 2D adventure about a robot saving her home from a dark crystalline force.
"Set upon a beautiful bio-punk space station, you play as Nara, a growbot in training to become a Captain. When an attack from a dark crystalline force leaves you cut off from your friends and Captain, it's down to you to save the station.
"Growbot is coming to PC, Mac and Linux this Autumn."
---
I Am Fish
(Bossa Studio)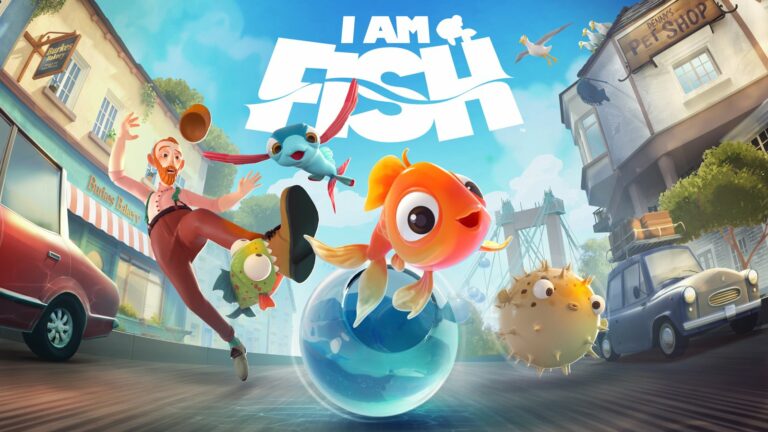 "I Am Fish, from Bossa Studios is a charming, physics-based adventure starring four intrepid fish friends, forcibly separated from their home in a pet shop fish tank.
"Swim, fly, roll and chomp your way to the open ocean in a bid for freedom and to re-unite once again.
"The sequel to I Am Bread!, the game sees our four fin-tastic friends hitching rides in all manner of ad hoc water carriers including jars, mop buckets on wheels and the occasional pint glass all in a bid to reach their final goal, the shimmering, open ocean. This game is being published by Curve Digital."
---
Moonglow Bay
(Bunnyhug)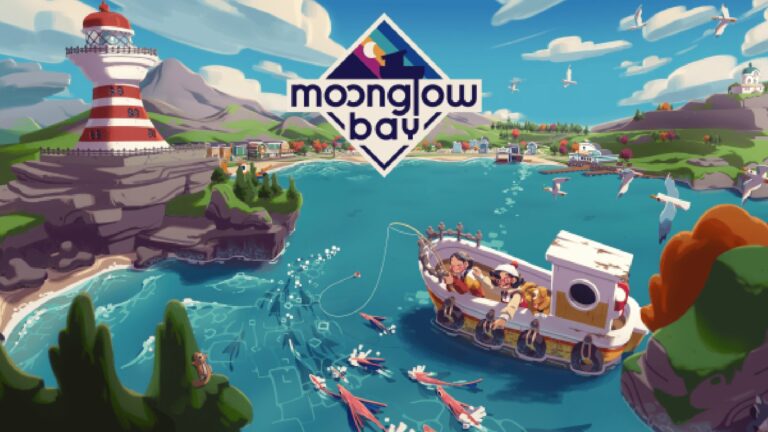 "In Moonglow Bay, you play as a rookie angler, working together with friends, family, and neighbours to hone your fishing skills, nourish relationships, and restore a remote town's fractured community."
---
Operation Outsmart
(UnifiQ)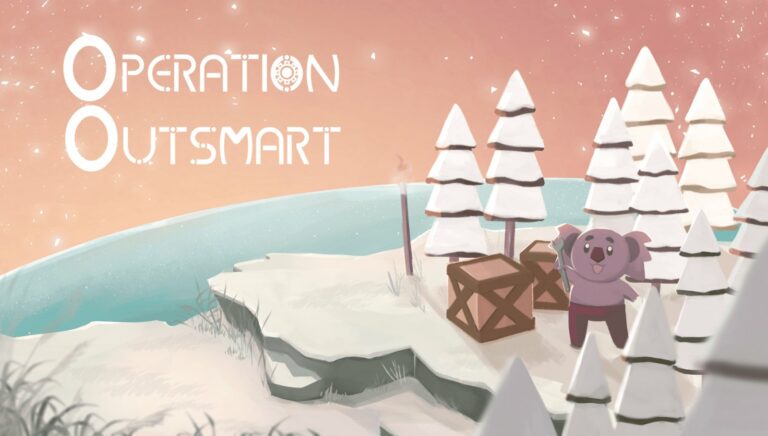 "Operation Outsmart is a physics-based sandbox RPG with robotic minions and cute koalas. The game has a physics sandbox mode, allowing players to build contraptions using Lego-like pieces.
"There is also a foundry mechanics where players can mix metal elements to create new alloys and use in their contraptions.
"In the game, the player controls the main character. Having faced an energy crisis, the player travels to the past to retrieve tungsten, a material needed for fusion reactors.
"In the past, the player encounters and befriends intelligent koalas who provide him with engineerings parts to build contraptions with which the player goes on to accomplish quests."
---
Overmorrow
(Pixel Manta)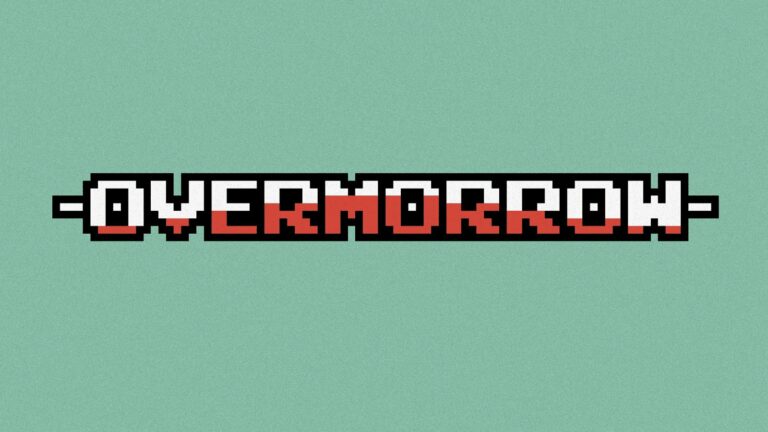 "Overmorrow is a serene, nonviolent adventure that deletes your save game after 30 days."
"A gameplay focus on unguided exploration and big-picture puzzle solving."
"Unique 2D art style, utilising triangles for every visual."
"A peculiar and mysterious metanarrative that synergises well with the day progression system."


---
Rhythm Towers
(innoloop)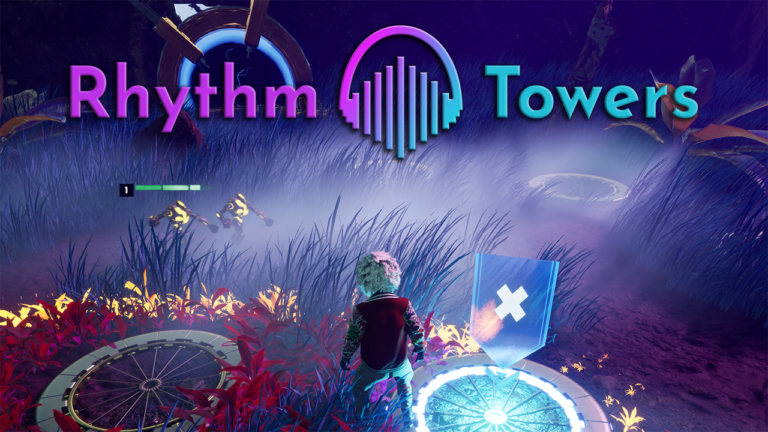 "Rhythm Towers is a new and unique rhythm-based tower defence game.
"Taking place on a distant alien planet, you must use your rhythm matching skills to build up defensive towers in order to fight back mysterious hordes of creatures that will stop at nothing, to destroy the planet's rhythm core.
"Featuring an original story, intricately designed music that is tied to the gameplay, satirical characters and intense, challenging boss battles. Experience the story-driven campaign solo or jam with a friend through couch co-op and online multiplayer."
---
Terratorial
(Arrogant Pixel)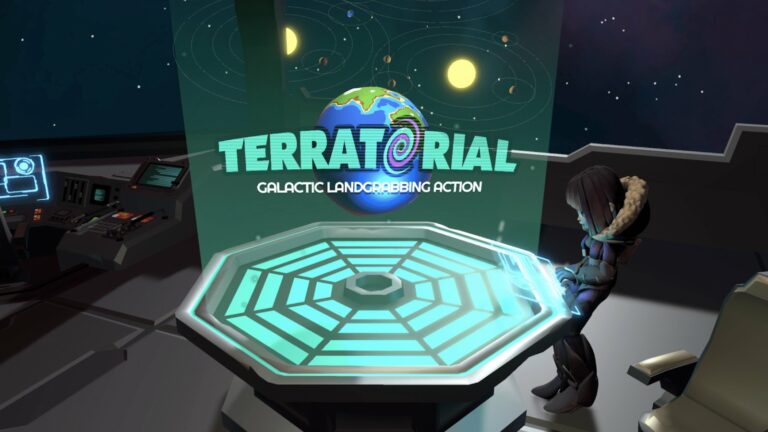 "Terratorial is a real-time strategy game for console and PC. Fast and hectic, with a unique, theft based RTS gameplay. Build your colony on constantly moving and orbiting planets.
"Build units and move your planets around the game area to encroach on other players spaces. Steal planets and territory from them and the player with the most territory wins!
"Imagine Nintendo develops Starcraft. With its timeless toon look and comedic storyline, we are confident that Terratorial will offer a bridge for those that are newcomers to the genre or are outside of the hardcore gaming community."
---
This Means Warp
(Outlier Games)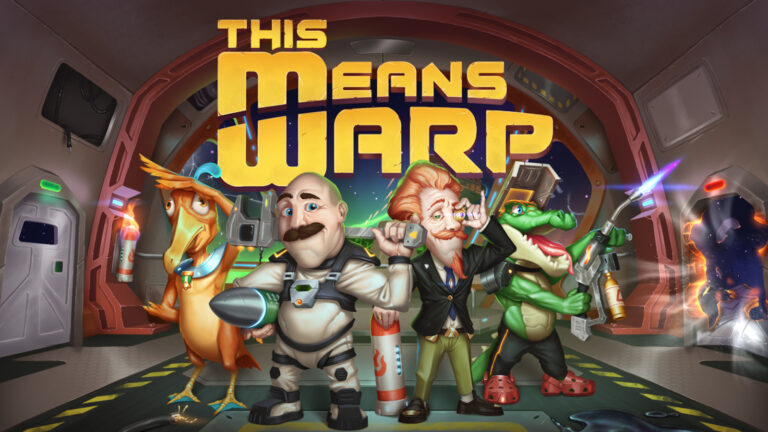 "This Means Warp is an intense 1-4 player spaceship management roguelite game.
"Explore a procedurally generated universe in real-time, upgrade your ship, battle increasingly dangerous enemies, and adapt your strategies in a constantly changing and challenging fight for survival."
---
Viewfinder
(Robot Turtle)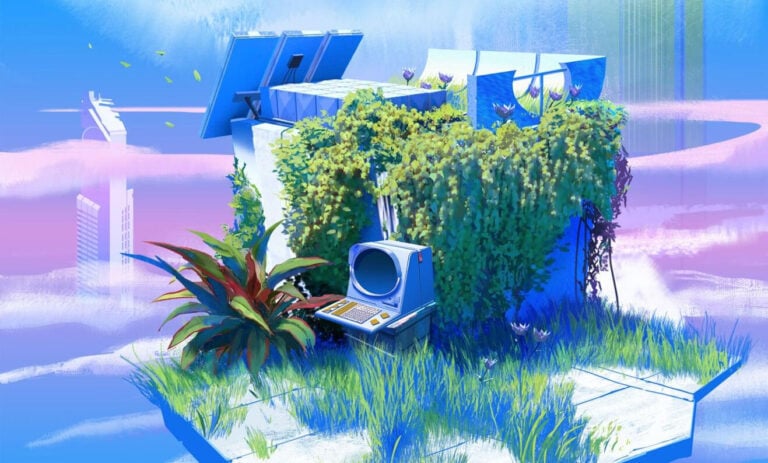 "Viewfinder is a first-person puzzle adventure game where you can bring pictures to life and reshape the world using an instant camera. Every picture you find or create, including anything from paintings and drawings to diagrams and pixel art, can become part of your environment.
"Solve open-ended puzzles that encourage thinking outside the box as you gradually master your abilities. Get creative, exploring the possibilities of the mechanic and warping your environments into surreal Escheresque dreamscapes.
"The game is set within a colourful retrofuturistic utopia inspired by brutalism and impressionism. Uncover this world's mysteries as you're drawn into a story exploring themes of transhumanism and utopianism. Along your adventure discover bizarre illusions, interactive gadgets and hidden secrets."
---
Wholesome: Out and About
(Yaldi Games)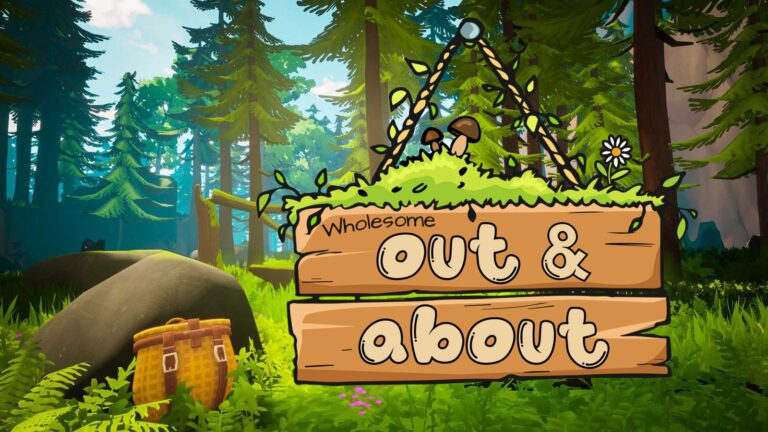 "Wholesome: Out And About is a gentle life sim that's deeply inspired by themes of environmental sustainability and living in harmony with nature.
"It's exploring, collecting, cooking, farming and crafting as in games such as My Time at Portia and Stardew Valley. But our promise to players is that you can use the skills you learn in the game in real life."
---
Ziggy's Cosmic Adventures
(Stardust Collective)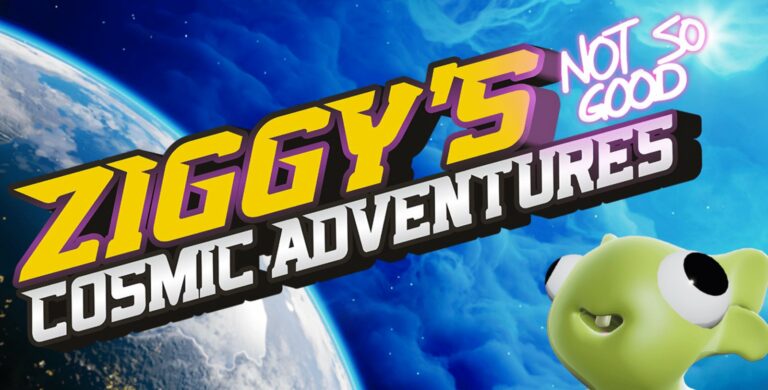 "Ziggy's Cosmic Adventures is a fully immersive cockpit VR game set in a stunning universe.
"Fight your way through the solar system amidst intense arcade combat, navigate through treacherous space environments, and feel the rush of scrambling to manage your ship's systems."
Related Products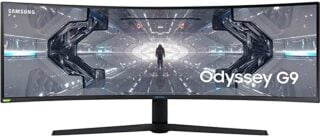 SAMSUNG 49-inch Odyssey G9 Gaming Monitor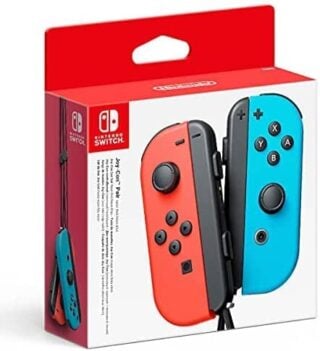 Nintendo Switch Joy-Con Pair

£54.95
Other Products
Some external links on this page are affiliate links, if you click on our affiliate links and make a purchase we might receive a commission.