UKIE's UK Game of the Show live stream: Watch here
Find out which of 15 British game studios will represent the UK at the EuroPlay games contest at Gamescom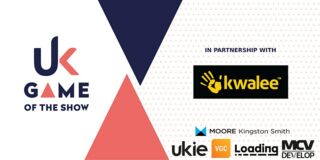 UKIE's UK Game of the Show award ceremony takes place at 10am PT/6pm BST/7pm CEST today.
The ceremony will be streamed live on Ukie's Twitch channel and its Twitter account, which we've embedded below.
The award is designed to showcase the creativity and skill of UK developers by highlighting UK-developed, as yet unreleased games to publishers, investors and the media.
The UK Game of the Show will see 15 UK-based games studios compete in a live showcase for the UK Game of the Show award.
The winner of UK Game of the Show will then progress to represent the UK in the EuroPlay games contest.
This live event will follow the same format as its UK equivalent and will bring together some of the best developers from Europe to compete for the prize of EuroPlay Video Games Contest winner.
Euro Play 2021 has been dubbed the "Eurovision for unreleased games", and will end with a public vote helping to decide which title is the best unreleased game in Europe.
Voting will be undertaken via a combination of a judging panel and public voting at the end of the showcase.
VGC is the consumer media partner for both UKIE's UK Game of the Show and the EuroPlay games contest at Gamescom 2021.