UK retailer claims PS5 pricing reveal is imminent
Local Game social media account tells fans to expect PS5 pricing this week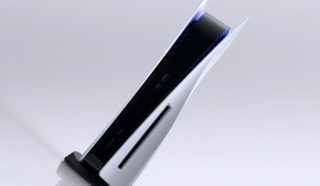 A Twitter account for UK retailer Game has claimed that PlayStation 5 pricing details will be revealed this week.
On Tuesday Game Guildford wrote – and later deleted – on its Twitter account: "Those awaiting preorders and have [registered your interest]. Please standby for updates. PS5 have scheduled an announcement tomorrow so things are about to kick off this week."
The retailer later doubled down on its claim, telling a fan that the information was "true". This tweet was also later deleted.
It's worth noting that the retailer's store-based social media accounts are run entirely by local staff. However, information on upcoming promotions is regularly shared by head office.
VGC has reached out to Game UK head office and is awaiting comment.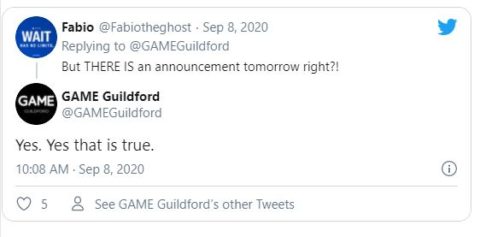 Sony Interactive Entertainment previously announced it would make a series of PlayStation VR-related announcements this week, but "no PS5-related news".
However, rival platform holder Microsoft was seemingly forced to acknowledge a leak overnight and announced Xbox Series S along with pricing details.
Sony recently invited a select number of users to pre-order a PlayStation 5 console direct from the company.
Two PS5 models are scheduled to launch during the 2020 holiday season. While one will have an Ultra HD Blu-ray disc drive, the other will sacrifice the feature, likely for a lower price point. According to recent analysis, the PS5 Digital Edition could cost $50 less than the disc version.
Macquarie Capital analyst Damian Thong told Bloomberg he expects the standard PS5 console to cost around $500 and the digital version around $400. Altogether, he forecasts Sony will sell over six million units by the end of March 2020.