UK regulator posts six studios' responses to Microsoft-Activision deal, all saying it should go ahead
None of the responses posted said the deal should be blocked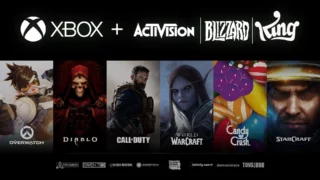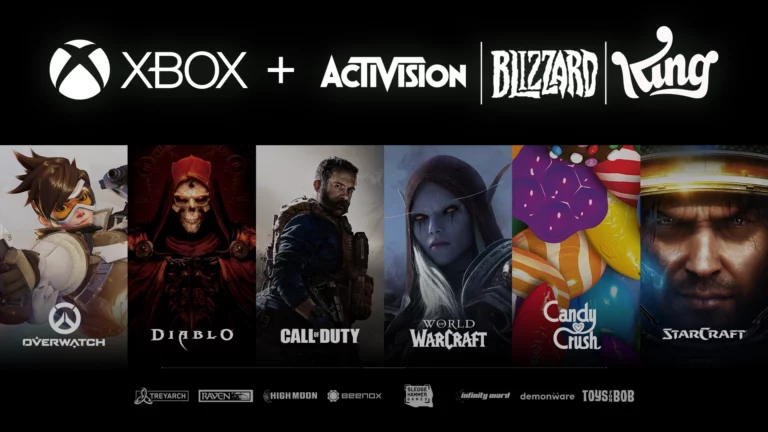 The UK's Competition and Markets Authority (CMA) has posted the opinions of six development studios who all think Microsoft's proposed acquisition of Activision Blizzard should go ahead.
Only one of the six studios who provided responses was named – 4J Studios, the Scottish developer responsible for the console versions of Minecraft.
4J's chairman and co-founder Chris van der Kuyl noted that the studio was in the unique position of working not only as a partner of Microsoft, but also as a partner of Mojang, since before it was acquired by Microsoft.
"During that period, which lasted several years, Microsoft has honoured every element of the agreements that they inherited and also extended our relationship significantly to cover new formats, like Nintendo Switch, as well as many other content enhancements," van der Kuyl stated.
The second studio, which remains anonymous, said: "We believe that consumers' tastes and preferences in the video game space cut across a broad array of games and a wide variety of genres and platforms.
"As such, we do not believe that any title can be considered a 'must have' in the interactive entertainment market. In the context of this dynamic, and considering Microsoft's stated commitment to make certain games available on all platforms, we do not believe the proposed transaction will negatively impact consumers."
The third response came from the CEO of an indie developer who has "worked with most of the top game publishers including Sony, Microsoft and Activision".
They claimed that Microsoft has always honoured its contracts and obligations in the 25 years they've dealt the company, and noted that Chinese company Tencent was already an investor in Activision.
"If Microsoft is prevented from acquiring Activision, would the UK consumers be better served if they were acquired by Tencent instead?" they asked, suggesting that Tencent would be less subject to western regulation should it try to acquire the publisher.
The fourth anonymous response came from "a developer and a publisher of AAA titles whose games are distributed on all major consoles", who stated that it is "difficult to predict [the] exact effects" of the acquisition due to the complexity of the situation.
"We do not, however, expect any significant impact of the merger on our company nor distribution of our own products," it said, adding: "In particular, we do not expect the Merger to pose any risks to the distribution of our own games on Xbox or other consoles."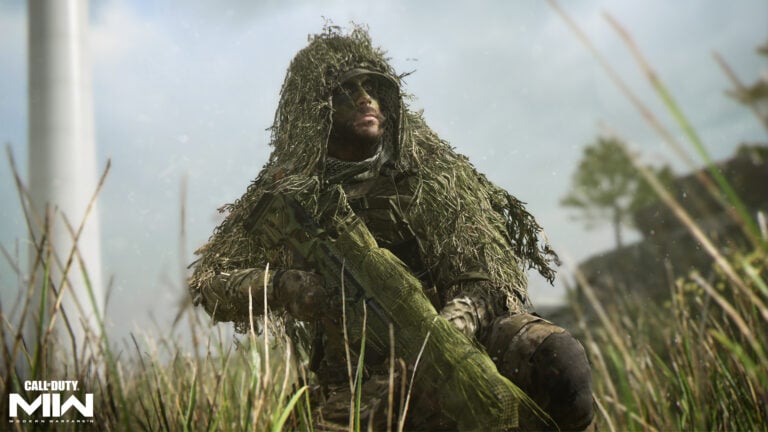 The fifth reply came from a business who claims to release games on various platforms including Xbox and PlayStation. "On PlayStation, we've found our sales growing stagnant with each release," they claimed.
"This is mainly due to the fact that, despite PlayStation having the lion's share of player numbers and console sales, that share is mainly provided to larger titles from huge publishing labels, and/or developers and publishers who are willing to spend lots of money on paid marketing within the PlayStation console.
"On Xbox, the opposite has come true over the last several years. There are numerous means of players finding your game on Xbox, including in special sections on the store, and through the Xbox Game Pass service.
"As a result, we've found that, despite Xbox having much smaller player numbers and console sales than PlayStation, our games sell just as well on Xbox, since more players are finding our games there."
It concluded: "The acquisition will not all of a sudden make Xbox the dominant platform. It's far more likely that it may help to create a more level playing field between Xbox and PlayStation which, at this point in time, is sorely needed.
"PlayStation needs better competition, to force the platform to up its game, and this will surely help to do that."
The final anonymous response said it "honestly found the arguments against this acquisition to be slightly exaggerated and out of proportion".
"We are worried that actual real competition and more innovative consumer friendly initiatives could be potentially hindered by blocking this, by potential market leaders/competitors, who might not be ready or might believe in a different strategy, or just not compelled to change their status quo on the market," it wrote.
Referring to Activision Blizzard's ongoing harassment allegations, it added: "While we do not want to point fingers at anyone's struggle to create and maintain a good culture for employees, as this is challenging for any company and has always been, we do see that a change in 'scenery' with a new home at MS might be good for some of our colleagues working in the studios on the various projects."
Related Products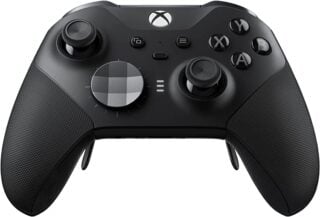 Xbox Elite Series 2 Wireless Controller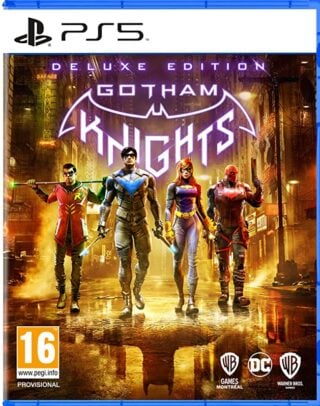 Gotham Knights - Deluxe Edition (PS5)
Other Products
Some external links on this page are affiliate links, if you click on our affiliate links and make a purchase we might receive a commission.