UK games industry legend Ian Livingstone to be knighted
The industry veteran has been a retailer, author, game developer, executive and lobbyist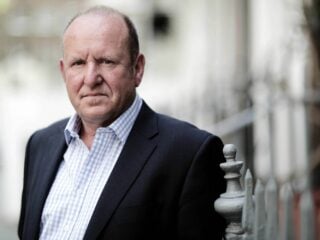 British games industry veteran Ian Livingstone has received a Knighthood as part of the 2022 New Years Honours List.
During his near-50-year career, Livingstone has reached the pinnacle of several lines of business, including being a board games retail pioneer, bestselling author, games developer, games industry executive and successful educational government lobbyist.
Nearly 45 years since he co-founded Games Workshop and 35 years since he made his first videogame, Eureka, Livingstone still has ongoing involvement in the UK games industry which, as one of the co-founders of Eidos, he helped to shape.
Livingstone is  on the board of several indie studios including Flavourworks, Antstream, Fusebox, Midoki, The Secret Police and Bossa. He's also on the board of Sumo Group plc, developers of AAA console titles such as Little Big Planet 3.
Speaking to VGC in 2019 as part of our Ian Livingstone biography, he said: "Being a lifelong games player, it has been a privilege to work in the games industry for almost 45 years. Work and play have been the same for me and I'm never going to retire."
He added: "I enjoy being involved in game design and strategy, and all the studios I work with have differentiable products, which is important to avoid a potential conflict of interest. All the projects I'm working on are important to me, and some of the upcoming titles developed by the studios are incredible."
Livingstone was appointed OBE in the 2006 New Year Honours, and CBE in 2013 for services to the British games industry.