UK Gambling Commission says loot boxes aren't gambling
As there's no official way to monetise their virtual contents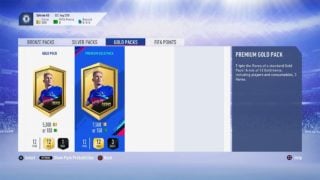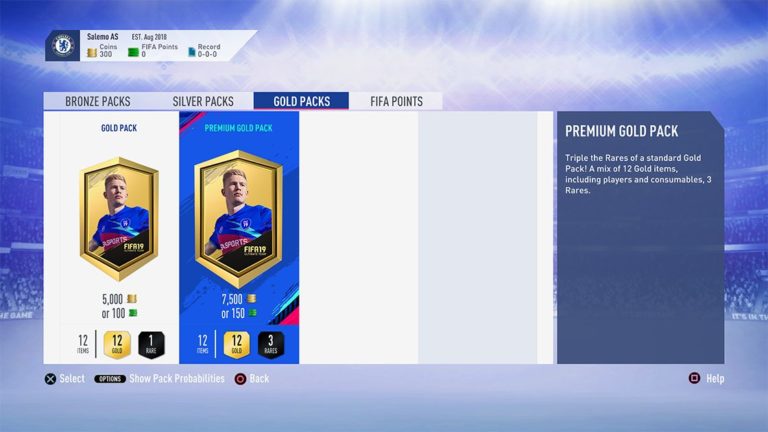 The UK Gambling Commission doesn't consider video game loot boxes to be a form of gambling because there's no official way for people who purchase them to monetise their virtual contents.
As part of an ongoing ministerial inquiry into immersive and addictive technologies, the gambling watchdog said a prize must be either money or have monetary value for it to fall under gambling legislation.
As reported by the BBC, the Gambling Commission did acknowledge there are secondary markets where people can monetise things like FIFA player packs.
But it also told a Digital, Culture, Media and Sport select committee that it felt EA is currently putting in enough effort to combat the resale or gambling of in-game content on unauthorised websites.
Brad Enright, programme director of the Gambling Commission, said: "Our understanding is that EA has a constant battle and a team working on disrupting and preventing people doing it.
"The Committee may have had an example drawn to its attention, but what we are saying is there is not a sustained secondary market that will always be available."
He added: "That is where we are with EA, but it is a watching brief. If we were unsatisfied that it was taking measures or we got lots of reports that there were lots of secondary markets and they were becoming more sustainable and more sophisticated, then obviously that view would change because it turns on that money's worth definition."
Gambling Commission chief executive Neil McArthur said the regulator had acted to disrupt over 120 unlicensed online websites over the last four years, over 20 of which were skin betting sites which let players gamble with virtual content.
"We have only prosecuted one case through a complete prosecution, which was the FutGalaxy case that was referred to in our evidence, where we did prosecute individuals who had worked out a way to monetise it, who did not stop when we told them to stop and said, 'We are not gambling.' We prosecuted them successfully," he said.
"In most other cases what we find is our intervention results in that website shutting down very quickly and re-emerging somewhere else a little while later, which is why, alongside the proactive activity that we undertake in this area, we want to see the games providers managing the risks in their game, because at the end of the day it is their games, it is their intellectual property that is being associated with gambling."
In June, the committee asked EA if it considers loot boxes to be an "ethical" feature of its games. Kerry Hopkins, EA's VP of legal and government affairs, responded: "We do think the way that we have implemented these kind of mechanics – and FIFA of course is our big one, our FIFA Ultimate Team and our packs – is actually quite ethical and quite fun, enjoyable to people.
"We agree with the UK Gambling Commission, the Australian Gambling Commission, and many other gambling commissions that they aren't gambling, and we also disagree that there's evidence that shows it leads to gambling," Hopkins continued. "Instead we think it's like many other products that people enjoy in a very healthy way, and like the element of surprise.
"For all of the games we have on the market that have a randomised content mechanic, a surprise mechanic, a loot box, I have no qualms that they are implemented in an unethical way."
In April 2018, the Netherlands Gaming Authority and the Belgian Gaming Commission declared that certain types of loot boxes were in violation of gambling laws, leading to a crackdown on their inclusion in games.
Related Products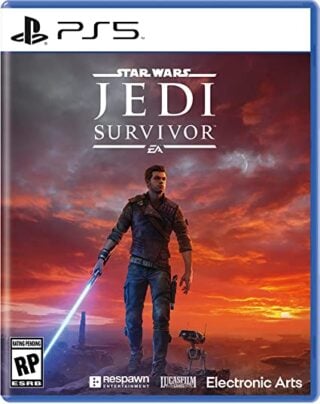 Star Wars Jedi: Survivor (PS5)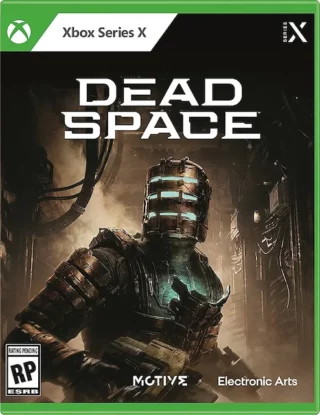 Dead Space (Xbox Series X|S)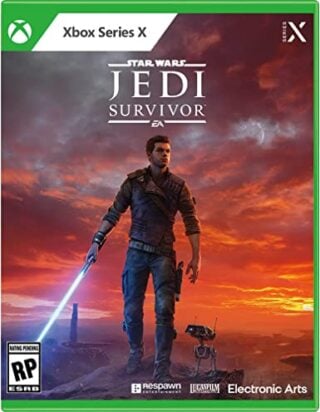 Star Wars Jedi: Survivor (Xbox Series X/S)
Other Products
Some external links on this page are affiliate links, if you click on our affiliate links and make a purchase we might receive a commission.