Ubisoft's 'groundbreaking' Star Wars game is in the 'early stage of development'
Open-world game from the studio behind The Division might not be released before 2023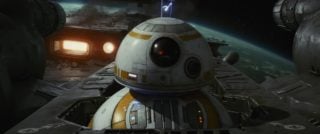 Ubisoft has confirmed that its recently announced Star Wars game is in the early stages of development, suggesting its release is still several years away.
Lucasfilm signalled in January that its Star Wars exclusivity deal with EA was over—or at least coming to an end—by partnering with Ubisoft on a new open-world game.
The project is being developed by Ubisoft's Massive Entertainment (The Division), marking the first time that a company outside of EA has worked on a Star Wars game in eight years.
Asked about a planned launch window for the game during Ubisoft's third quarter earnings call on Tuesday, CEO Yves Guillemot said: "We are at the early stage of development on the Star Wars game.
"The project will be headed by our Massive studio, who will make the most of their cutting-edge technology, including the Snowdrop engine, to deliver a groundbreaking Star Wars adventure," he claimed.
Ubisoft was also asked what impact the Star Wars game will have on development of The Division and whether the older series might be put on hold.
"The implication on The Division, you have to know that the Massive studio is a large studio and they are also collaborating with lots of studios over the world—lots of inside studios—so you are going to see more on The Division in this year and the year after," Guillemot said.
Massive is also developing an Avatar game set for release during Ubisoft's fiscal year ending in March 2023.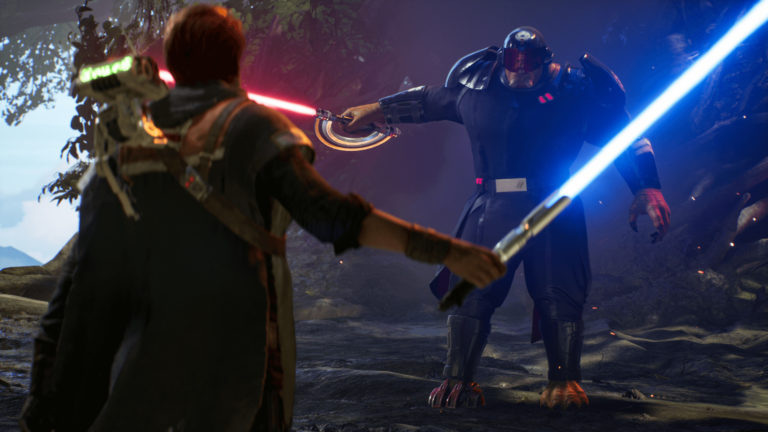 EA previously said that its Star Wars exclusivity deal—signed in 2013—would last for 10 years and its comms director claimed in January that the agreement is still in place, suggesting Ubisoft's game won't be released before 2023.
Ubisoft was asked about EA's deal on Tuesday and whether it means Ubisoft's Star Wars game might not launch until 2023 or later.
"We didn't mention any specific dates," said Ubisoft's chief financial officer, Frederick Duguet. "The game is at an early stage of development so we will have to wait a bit before telling you more about timing."
Guillemot also said that in terms of recruiting for the Star Wars game, Ubisoft is seeing "lots of people wanting to participate in this adventure".
Commenting on the Star Wars deal in January, Guillemot said working on the franchise was "an incredible opportunity" for the Assassin's Creed firm.
"The Star Wars galaxy is an amazing source of motivation for our teams to innovate and push the boundaries of our medium," he said.
"Building new worlds, characters and stories that will become lasting parts of the Star Wars lore is an incredible opportunity for us, and we are excited to have our Ubisoft Massive studio working closely with Lucasfilm Games to create an original Star Wars adventure that is different from anything that has been done before."
Creative director Julian Gerighty added: "This is a lore that we love, and we want to do it justice with a game and story that bring both lifelong and new fans on an immersive and outstanding journey that will stay with them for years."
During its third quarter earnings call this month, EA said it plans to continue developing its existing Star Wars series as well as new games, despite its exclusivity deal with Lucasfilm coming to an end.
Related Products
Other Products
Some external links on this page are affiliate links, if you click on our affiliate links and make a purchase we might receive a commission.