Ubisoft's battle royale game Hyper Scape is available now on PC
Open beta follows successful technical test
Ubisoft's battle royale game Hyper Scape is available on PC via open beta from today.
Hyper Scape is a free-to-play, 100-player FPS set in a futuristic urban environment. Three-player squads and solo players can dive into the futuristic virtual city of Neo- Arcadia to engage in "dynamic firefights, quickly transitioning from narrow streets to open rooftops."
Hyper Scape is described as "the first battle royale built exclusively for Twitch," with viewers able to vote for in-game events and view player stats and loadouts right from their browsers.
A technical test was launched earlier this month, with access granted via Twitch Drops for watching streams of the game.
Just like the hugely successful launches of Valorant and Apex Legends, Ubisoft invited hundreds of streamers and pro players to debut Hyper Scape on their platforms and enjoyed similar success.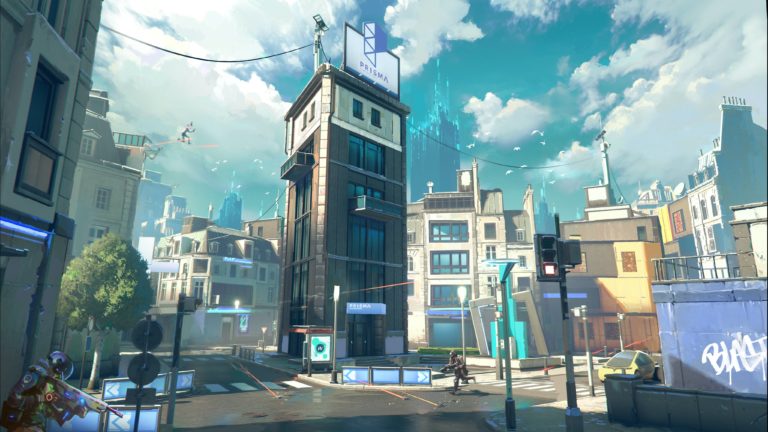 On the day of the closed beta's launch, Hyper Scape was the most watched game on the Amazon-owned streaming platform with almost 500,000 viewers.
Hyper Scape introduces Hacks, abilities that players can loot in the world and which grant offensive and defensive capabilities such as laying down a mine, seeking an enemy, protecting the squad with a big wall or turning invisible. All Hacks and weapons can be upgraded.
Hyper Scape also innovates within the genre with features such as Decay which dissolves the map of Neo-Arcadia into different patterns, or the Echo mechanic that keeps players active in the battle even when they're down.
At the end of a Hyper Scape match, the showdown phase starts when the Hyper Scape crown spawns on the map. Players have two different ways to claim victory, either by picking up and carrying the crown for 45 seconds or by being the last player or squad standing.