Ubisoft 'very happy with the way Skull & Bones is going' following reboot report
CEO says long-delayed pirate game is "performing very well"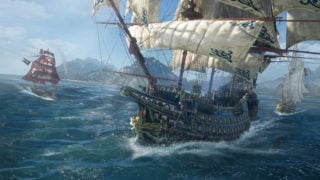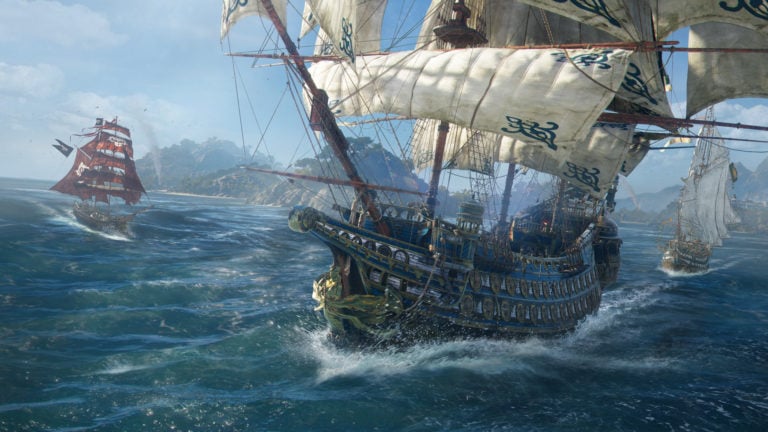 Ubisoft has provided an update on the development of Skull & Bones after VGC reported exclusively this month that the pirate game has been rebooted.
Last year the decision was made to reboot the game entirely and move away from the premium boxed model of Ubisoft's other open-world titles towards a 'live' game model, according to our development sources.
Asked about VGC's Skull and Bones report—and for an update on the delayed Gods and Monsters too—during Ubisoft's first quarter earnings call on Wednesday, CEO Yves Guillemot said both titles were in good health.
"For the two games, Gods and Monsters and Skull and Bones, they are well on the way and they are performing very well, so we are very happy with the way it's going on those two games," he said.
Announced at E3 2017, Skull & Bones is the first title led by Ubisoft's Singapore studio. Heavily inspired by its work creating the naval battles for Assassin's Creed: Black Flag, Skull & Bones was set to expand the concept into a full game with customisable ships, PvP multiplayer battles and a large ocean to explore either alone or with friends.
The game was originally scheduled for a late 2018 release. However, it's since been delayed in three consecutive years, most recently slipping to Ubisoft's financial year beginning in April 2021, and it was notably absent from this month's Ubisoft Forward event.
Pirate adventure Skull & Bones hasn't been seen since E3 2018, when Ubisoft promised to launch a beta test which ultimately didn't take place.
VGC was told the title will now feature a persistent game world with quests, characters and storylines that will drastically evolve and change over time based on the collective actions of the community.
This is unlike games as a service titles such as The Division 2, which receive regular updates, but have relatively static worlds, stories and content.
One person with knowledge of its development said that the social and "live storytelling" elements of Epic's Fortnite had been a strong inspiration for Skull & Bones' new direction.
Guillemot also said on Wednesday that Ubisoft's first wave of PS5 and Xbox Series X games won't be priced at $70, but didn't rule out its next-gen releases post-Christmas 2020 coming at a premium price.
Ubisoft confirmed plans to host a second Ubisoft Forward digital games showcase in September too.
Related Products
Other Products
Some external links on this page are affiliate links, if you click on our affiliate links and make a purchase we might receive a commission.