Ubisoft thinks it's 'the right time to create new genres and IPs'
Publisher plans to grow its workforce to help develop new franchises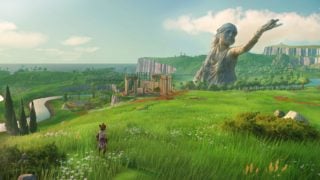 Ubisoft believes it's the "right time to create new genres, and new IPs".
With new technologies emerging and new platforms on the horizon, Ubisoft EMEA executive director Alain Corre told MCV the publisher intends to grow its studios in a bid to create a fresh collection of game franchises, while continuing to look after existing ones.
"It's a challenge because we need a lot of talent to do that, so we are going to continue hiring talent in the studios, we plan to have more in the next five years," he said.
"We cherish our fans that are following our brands like Assassin's Creed or Ghost Recon going forward, but we feel that it's also a good moment now to go onto investing in new IPs."
Corre continued: "There are lots of new technologies appearing; PC is still developing fast, there are new consoles coming next year, the streaming technology is there, cross-play is also something that will excite players, so we feel it's the right time to create new genres, and new IPs for us. After all, if the sun can shine on these ones, we'll have them for a long time to come."
Ubisoft announced new IP Gods & Monsters at E3 2019 in June. In development at Assassin's Creed Odyssey studio Ubisoft Quebec and set for release in February 2020, it's a family friendly, open world action adventure game about a forgotten hero on a quest to save the Greek gods.
It also announced Roller Champions, a free-to-play online sports game for PC, which pits two teams of three players against each other in arenas around the world.
Corre said in June he thinks Xbox Scarlett and PlayStation 5 "are a really major leap from the current generation" consoles.