Ubisoft says the extra cost to port to Stadia 'is not that high'
Although costs may increase with future titles, says Guillemot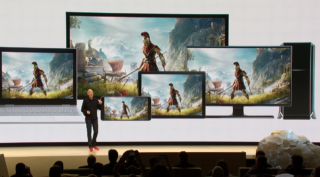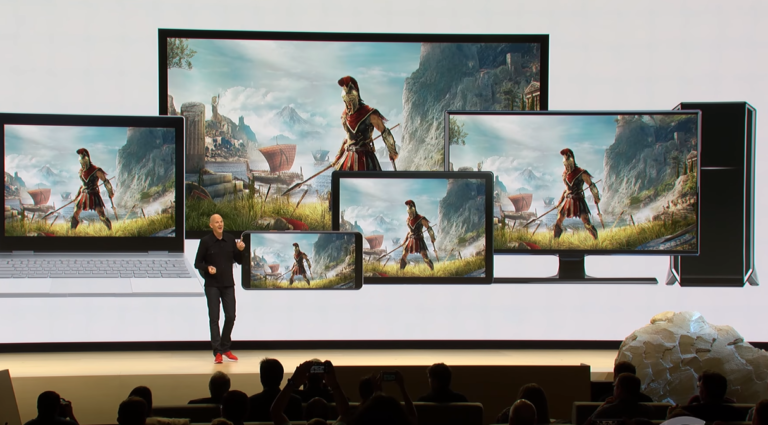 Ubisoft has claimed that the cost of porting its existing games to Stadia "is not that high".
The company is one of the cloud gaming platform's biggest early supporters, contributing six titles to Stadia's November launch line-up.
The publisher has also confirmed plans to offers its upcoming Uplay+ PC subscription service on Stadia next year.
Asked about the additional R&D spend required to bring games to Stadia versus traditional consoles during the publisher's quarterly earnings call on Wednesday, Ubisoft CEO Yves Guillemot said it's "not that high" although he cautioned costs may increase with future titles.
"The extra cost to port, to make sure the games work well on Stadia is not that high. It's part now of our pipelines and we have a good relationship with Stadia to make sure it is profitable for us," he said. "Now we are not speaking about 2.0 types of games that will need more work and this we will see more in the future action."
Ubisoft chief financial officer Frédérick Duguet added: "On for the platform commission, we will let Google talk about [it]. What we can just say is that the financial equation is good for us."
Google recently said it expects Stadia games to be priced in line with PlayStation 4 and Xbox One versions.
For its first fiscal quarter ended June 30, Ubisoft posted net sales of €363.4 million ($408.3 million), down 9.2% year-over-year, and net bookings of €314.2 million ($353.1 million), down 17.6% year-over-year.
North America accounted for 46% of quarterly net bookings, ahead of Europe (33%) and the rest of the world (21%).
PC was the largest contributor to net bookings, accounting for 34% of the total ahead of PS4 (31%), Xbox One (18%), mobile (7%), Switch (5%) and others (5%).
On Wednesday's earnings call, Ubisoft also claimed The Division 2 was the best-selling game worldwide in the first half of 2019.
And Ubisoft's CEO was coy on the publisher's virtual reality plans when asked about reports Facebook has signed deals for exclusive Splinter Cell and Assassin's Creed Oculus VR games.