Ubisoft 'knows its games are political', says former creative director
"The company is knowingly trying to pretend they're not"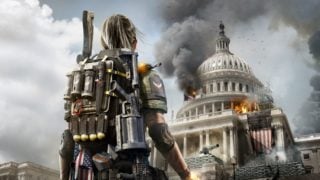 A former Ubisoft creative director has disputed the publisher's impartial stance on political messages in its games, claiming that its development teams "are knowingly being political" with their themes but are "not allowed to say anything."
Ubisoft recently moved to explain its policy of apolitical views, following criticism of the stories in recent games set in highly politicised settings, such as The Division 2's dystopian Washington DC and Far Cry 5's plot focusing on an American religious cult.
Ubisoft wants its games to educate players so they can "formulate their own ideas", it said in a website Q&A published in June.
The company has even claimed that the upcoming Watch Dogs Legion, which is set in a post-Brexit London transformed into a police state, does not have a political message to share (however the game's creative director has contradicted this).
In a new interview, former creative director Alex Hutchinson has disputed the company's official stance, claiming that its development teams are "knowingly being political" with the themes in their games, but are censored by corporate bosses.
Hutchinson led development for Assassin's Creed III, which was set during the American Revolution, and Far Cry 4, which takes place in a civil war between a rebel movement and a tyrannical king.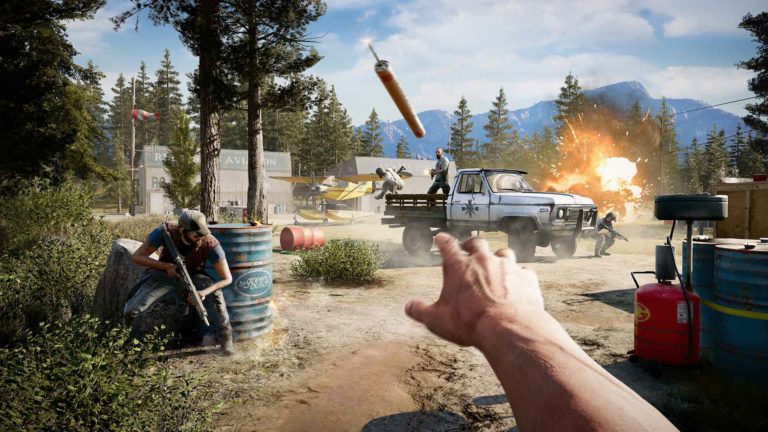 He left Ubisoft Montreal in 2017 to form Typhoon, which will release Journey to the Savage Planet in early 2020.
"Everyone needs to understand that the [Ubisoft] teams are knowingly being political, and the company is knowingly trying to pretend they're not," Hutchinson told EGM.
"Ubisoft is not a monolithic object—each team is different. The team knows exactly how they're being political. They're just not allowed to say anything by corporate."
After the launch of Far Cry 5, CEO Yves Guillemot said that he didn't want the company's games to express a specific worldview, and instead allow players to "have their own opinions."
Later in 2018, Ubisoft Massive COO Alf Condelius said that the studio would "back away" from the political interpretations of The Division 2 "because we don't want to take a stance in current politics."
Condelius also said that expressing a political view in video games was, "bad for business, unfortunately, if you want the honest truth."