Ubisoft is making a VR game about putting out the Notre-Dame fire
The hour-long experience will tie in with an upcoming movie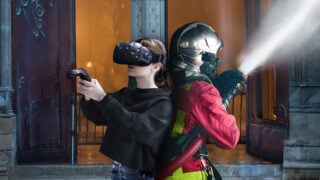 Ubisoft is working with French film producer Pathé to make a VR game about the Notre-Dame cathedral fire in Paris.
Notre-Dame on Fire will have players taking on the role of a Parisian firefighter during the events of April 15, 2019, Variety reports.
The VR game will be a tie-in for the upcoming IMAX docudrama of the same name, which is due for release in March 2022.
Ubisoft's tie-in is also planned for March, to accompany the film's cinematic release.
Ubisoft's senior VP of new business and strategic alliances Deborah Papiernik told Variety that the VR title will be an "escape game" which lasts around an hour.
"Like any escape game, it's a question of puzzles and co-operating with your teammates", Papiernik said. "The idea is to make your way through the cathedral to find relics and to fight the fire, because you have to save Notre Dame [before the clock runs out]."
Although it's not yet clear which VR formats the game will be available on, a promotional image supplied to Variety shows a player using an HTC Vive Pro 2 headset.
The game will make use of the detailed recreation of the Notre-Dame cathedral which was originally created for Assassin's Creed Unity.
This model was previously repurposed for Notre-Dame de Paris: Journey Back in Time, a 2020 VR title which let players explore the cathedral as it looked before the 2019 did enormous damage to the building's structure.
Shortly after the 2019 fire, Ubisoft pledged to donate €500,000 to the Notre-Dame restoration efforts.
"As the smoke clears on the events that unfolded on Monday at the Notre-Dame de Paris, we stand in solidarité with our fellow Parisians and everyone around the world moved by the devastation the fire caused," the publisher said on its website at the time.
Related Products
Other Products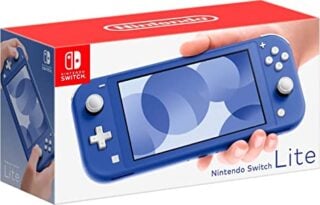 Nintendo Switch Lite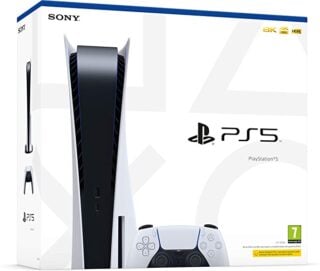 PlayStation 5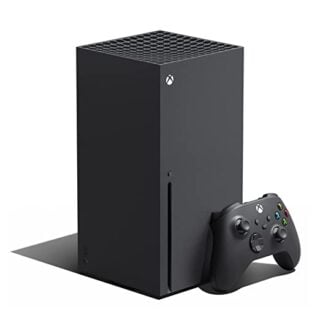 Xbox Series X
Some external links on this page are affiliate links, if you click on our affiliate links and make a purchase we might receive a commission.