Ubisoft has licensed a series of Assassin's Creed NFTs
Assassin's Creed Smart Collectibles let users order a physical version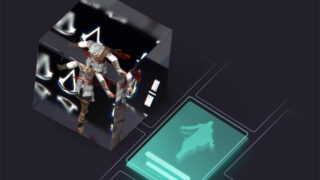 Ubisoft has licensed a series of Assassin's Creed NFTs which can be produced as physical collectibles.
NFTs are unique non-interchangeable units of data stored on a blockchain (a form of digital ledger), which effectively allow users to buy and sell digital products like in-game items or artwork.
Created by Integral Reality Labs, the Assassin's Creed Smart Collectibles are NFT 'digital souls' which represent characters from the Assassin's Creed series. Each will have "rare and unique outfits and weapons".
Once players buy a 'digital soul' NFT (using the Polygon blockchain for transactions), they'll be able to customise it then order a 3D printed physical version of their character in a glass cube.
This cube will contain a chip which can be scanned and authenticated, and will also be able to interact with a companion app.
As well as the 'digital souls', Integral Reality Labs will also be selling 1500 Pieces of Eden Passes, which give users "access to exclusive drops, a unique limited edition digital soul, and a way to jump to the head of the line to get your physical Smart Collectible printed".
At the time of writing, it's not been revealed how much the NFTs or the Pieces of Eden Passes will cost.
NFTs continue to be a contentious issue with some due to the format's high carbon footprint and what many perceive to be cynical implementation.
Ubisoft was one of the first publishers – and certainly one of the largest – to declare that it would be implementing NFTs in its games, and continues to press ahead with those plans despite widespread criticism.
In December 2021, Ubisoft introduced Quartz, which it described as "the first platform for playable and energy-efficient NFTs in AAA games".
The following month, a Ubisoft executive stated that the company will proceed with its NFT plans, controversially claiming players just "don't get it".
Another major publisher pressing ahead with NFT plans is Square Enix, which recently released an NFT-based game called Symbiogenesis which it describes as "narrative-unlocked NFT entertainment".
The company says the game is "a completely new form of NFT-based entertainment, where 10,000 collectible artworks meet real game utility".
Related Products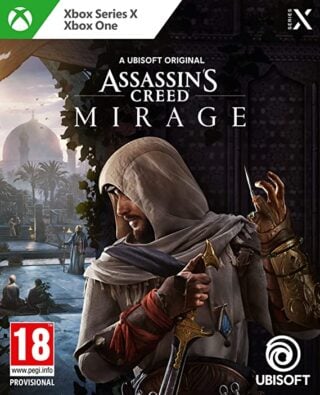 Assassin's Creed Mirage (Xbox)
Assassin's Creed Mirage (PS5)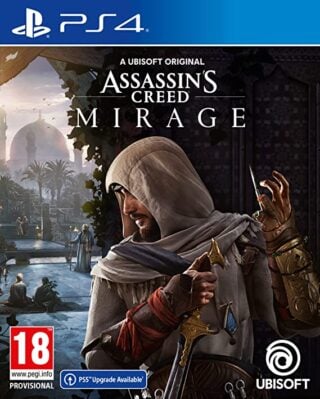 Assassin's Creed Mirage (PS4)
Other Products
Some external links on this page are affiliate links, if you click on our affiliate links and make a purchase we might receive a commission.