Ubisoft exec defends NFTs, saying players 'don't get it'
"It's saddening to see there's still some resistance based on misunderstanding"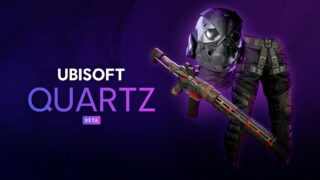 A Ubisoft executive has said the company will proceed with its plans to implement non-fungible tokens (NFTs) in its games, claiming players just "don't get it".
In an interview with Australian financial comparison site Finder, Ubisoft's Strategic Innovations Lab VP Nicolas Pouard defended the publisher's plans to add NFTs to its games, despite huge player backlash.
"Well, it was a reaction we were expecting," Pouard said of the large negative response to its Quartz NFT system. "We know it's not an easy concept to grasp.
"But Quartz is really just a first step that should lead to something bigger. Something that will be more easily understood by our players."
Pouard continued to imply throughout the interview that the player backlash was due to their inability to understand the benefits of NFTs, rather than any legitimate concerns about the scheme.
"I think gamers don't get what a digital secondary market can bring to them," Pouard said. "For now, because of the current situation and context of NFTs, gamers really believe it's first destroying the planet, and second just a tool for speculation.
"But what we [at Ubisoft] are seeing first is the end game. The end game is about giving players the opportunity to resell their items once they're finished with them or they're finished playing the game itself.
"So, it's really, for them. It's really beneficial. But they don't get it for now."
When asked about the news that Stalker 2 developer GSC Game World had u-turned on its NFT plans following player backlash, Pouard again put it down to a lack of player comprehension.
"It's saddening to see there's still some resistance based on misunderstanding," he said. "But I'm not sure we can really compare what Stalker 2 was trying to do with what we are trying to achieve with Quartz. It's not the same use-case to the players, I would say."
Despite the attempt to portray the plans in a positive light, a report last month by Kotaku claimed that a number of Ubisoft developers are extremely unhappy with the company's decision to add NFTs to its game.
The site claimed to have been shown messages posted on Ubisoft's internal social media hub, MANA, in which staff were seen showing confusion and disappointment over the announcement of the Ubisoft Quartz platform.


One developer confused by the plans reportedly wrote: "I still don't really understand the 'problem' being solved here. Is it really worth the (extremely) negative publicity this will cause?"
Another staff member not in favour of the platform added: "How can you look at private property, speculation, artificial scarcity, and egoism, then say 'yes, this is good, I want that, let's put it in art'?"
Numerous game companies have already started selling digital items as NFTs, including Konami and Atari, though this has attracted criticism from some due to the format's high carbon footprint and what many perceive to be cynical implementation.
Square Enix was the most recent high-profile games publisher to express its enthusiasm for the technology trends.
In a New Year letter published during the holiday break, president Yosuke Matsuda committed to making blockchain and NFT games a part of its games portfolio.
Earlier this month Sega registered a trademark for 'Sega NFT', while prolific video games voice actor Troy Baker announced that he was teaming up with Voiceverse NFT, which claims it will let people buy AI voices as NFTs.
Despite the apparent surge in NFT schemes, a recent GDC survey of over 2700 game developers showed that 70% have no interest in implementing NFTs in their games.
Related Products
Assassin's Creed Mirage (PS5)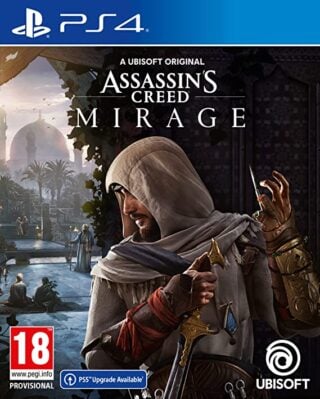 Assassin's Creed Mirage (PS4)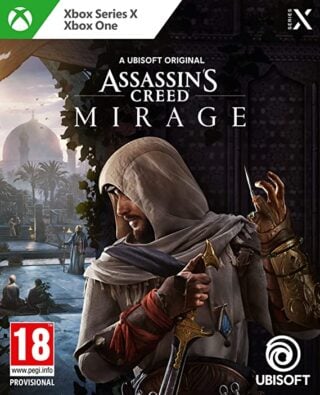 Assassin's Creed Mirage (Xbox)
Other Products
Some external links on this page are affiliate links, if you click on our affiliate links and make a purchase we might receive a commission.