Ubisoft delays Watch Dogs Legion, Gods & Monsters and Rainbow Six Quarantine
Games now launching July-December 2020, "optimised for the next generation of consoles"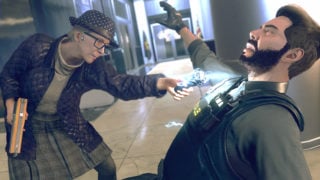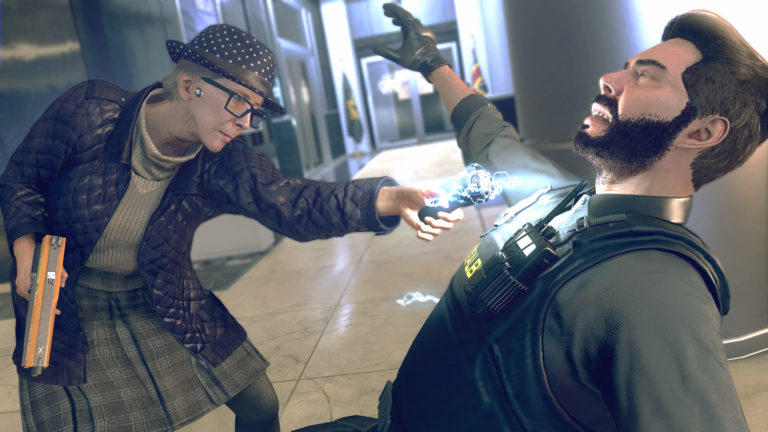 Ubisoft has delayed the releases of Watch Dogs Legion, Gods & Monsters and Rainbow Six Quarantine from this fiscal year to the next.
The titles will now be released during its 2020-21 financial year beginning on April 1, 2020.
Gods & Monsters was previously scheduled to launch on February 25, 2020, Watch Dogs Legion on March 6, and Rainbow Six Quarantine by March 31.
Ubisoft CEO Yves Guillemot said the company decided to alter its release schedule after its latest AAA releases, The Division 2 and Ghost Recon Breakpoint, failed to meet expectations. The former underperformed at retail, while Breakpoint's "critical reception and sales during the game's first weeks were very disappointing".
"We have decided to postpone the releases of Gods & Monsters, Rainbow Six Quarantine and Watch Dogs Legion until 2020-21," he said.
"While each of these games already has a strong identity and high potential, we want our teams to have more development time to ensure that their respective innovations are perfectly implemented so as to deliver optimal experiences for players.
"This decision will have a very significant impact on our financial results for this fiscal year and goes against our recent successes in building a more stable development model.
"However, it is in line with our strategy to maximize the future value of our brands for the long term benefit of our employees, players and shareholders. We expect it to have a positive impact on our financial performance as from 2020-21."
Update: In a conference call following the announcement, Guillemot elaborated on the underperformance of The Division 2 and Ghost Recon Breakpoint, as well as the delays to upcoming titles.
"The learnings are straight and clear," he said. "First learning: we need to make sure that for live multiplayer games, there is sufficient time between each iteration releases to build strong anticipation and momentum.
"Second learning: we need to make sure that all our upcoming productions benefit from enough development time. This has been our strategy for many years and it has proven very effective. This situation is telling us we can't make exceptions. This is even more true when we bring new innovations that require complex optimisations
"Third learning: while many of our titles are strongly differentiated, we need to ensure this is the case for all of them. We are already acting on these learnings and tackling these issues head on. We are implementing today the first change at the group level to improve execution. We have [inaudible] our processes already a few times in the past with remarkable effect and we will focus our energy to ensure we deliver again."
Guillemot also said the delays announced on Thursday weren't related to competitors' release calendars, "which are in flux and evolving".
"The teams are progressing well and could have delivered in Q4 as expected," he said, adding that Ubisoft wants to offer "optimised" experiences that meet player expectations.
Ubisoft chief financial officer Frédérick Duguet added: "Gods & Monsters, Rainbow Six Quarantine and Watch Dogs Legion will be released between Q2 and Q3 of next fiscal year [July-December 2020] and will be optimised for the next generation of consoles."
In addition to the delayed games, Ubisoft plans to release Roller Champions and two triple-A titles from its "biggest franchises" during its next fiscal year beginning in April 2020.
Open-world pirate game Skull & Bones has also been delayed again, this time from the fiscal year beginning April 2020 to the following business year starting April 2021.
Guillemot said Skull & Bones "is a very big product for us" that has "huge potential" and Ubisoft wants to make sure it releases "at a level that will surprise and please all gamers for the long term".
On Thursday, Sony also delayed The Last of Us Part 2's release date by three months to May 29, 2020.
Related Products
Other Products
Some external links on this page are affiliate links, if you click on our affiliate links and make a purchase we might receive a commission.