Ubisoft has delayed The Settlers reboot again after beta feedback
"It became clear to our team that the quality wasn't yet in line with the team's vision"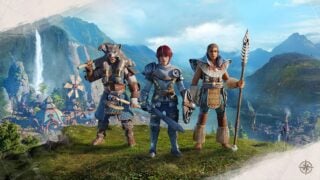 Ubisoft has delayed its The Settlers reboot based on beta feedback.
In January, the company announced its intention to release the PC game on March 17 alongside plans for a closed beta later that month.
But having reviewed player feedback from the beta, Ubisoft said on Thursday that the upcoming reboot of the long-running real-time strategy series needs extra development time to improve quality prior to its release.
"The recent Closed Beta was a great opportunity for all participating players to share valuable feedback regarding the current state of the game, and we'd like to thank you for your involvement," it wrote.
"As we went through this feedback, it became clear to our team that the quality wasn't yet in line with the team's vision. Therefore, we took the decision to postpone the launch of the game to a later date.
"The additional time will be used to further improve the game and push quality as our main priority for all our players. We will keep you updated in due time and give you more details on the next milestones for The Settlers."
The Settlers series launched in 1993 and the last mainline entry was 2010's The Settlers 7: Paths to a Kingdom.
Developed by Ubisoft Düsseldorf with the Snowdrop engine, The Settlers was originally announced in August 2018 and was previously scheduled to release in 2020, but that July it was postponed "until further notice" before it resurfaced in January 2022.
"True to its almost 30 years legacy, this new entry in the series combines in-depth build-up experience with real-time strategic battles," reads a product description on the game's official site.
"Choose among 3 unique factions and conquer this whole-new world powered by state-of-the-art graphics. Your settlement has never looked so lively."