Ubisoft confirms Skull & Bones is pursuing a 'new direction', following VGC report
New creative director says she's "dreamt something bigger" for the pirate adventure game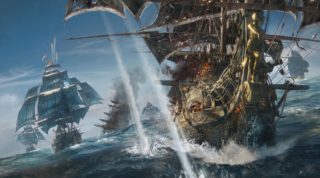 Ubisosft has said it's pursuing a "new direction" with pirate naval battle game Skull & Bones.
Confirming a VGC exclusive from July, the game's new creative director Elisabeth Pellen said the Ubisoft Singapore development team had "dreamt something bigger," and that fans would see the game again sometime next year.
Pellen was brought in to steer the reboot, VGC first reported, replacing former creative director Justin Farren who later left the company.
Pellen is a 20-year Ubisoft veteran who most notably wrote and directed 2003 shooter XIII and led level design for Splinter Cell's first sequel, Pandora Tomorrow.
"First and foremost, thank you to our fans for showing tremendous patience," she wrote on Ubisoft's website. "We know you've been waiting for news, so I'm thrilled to confirm this: production on Skull & Bones has been in full swing with a new vision.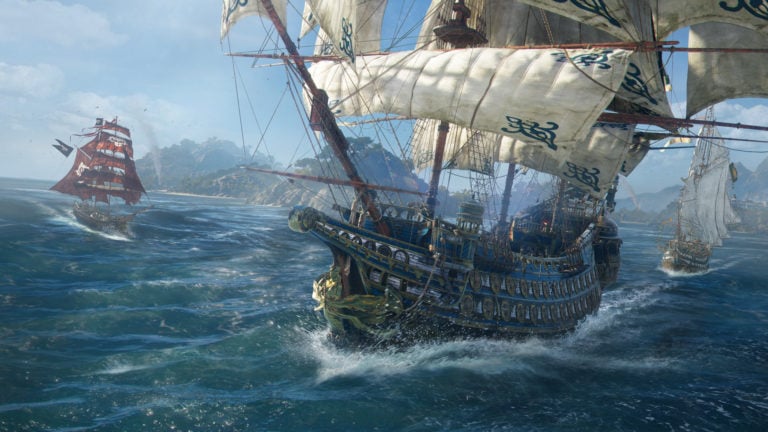 "Our teams at Ubisoft Singapore are fully committed to launching the game, as well as supporting it for many years to come," she added. "While our game won't be present at Ubisoft Forward on September 10, we're currently working on plans to present Skull & Bones sometime in the future. It will be worth the wait."
Pellen said the reason for the game's latest delay was because "we simply needed more time."
"We dreamt something bigger for Skull & Bones, and these ambitions naturally came with bigger challenges," she explained. "These difficulties resulted in necessary delays for our game.
"Critical questions needed to be addressed over the past several months such as: how do we modernize the classic pirate fantasy? How do we ensure a more immersive and visceral experience? How do we create cool and memorable moments in-game? For most of these questions to be answered, it was clear that we needed more development time."
According to VGC's development sources, the decision was made to move Skull & Bones away from the premium boxed model of Ubisoft's other open-world titles towards a 'live' game model.
VGC was told the title will now feature a persistent game world with quests, characters and storylines that will drastically evolve and change over time based on the collective actions of the community.
This is unlike games as a service titles such as The Division 2, which receive regular updates, but have relatively static worlds, stories and content.
One person with knowledge of its development said that the social and "live storytelling" elements of Epic's Fortnite had been a strong inspiration for Skull & Bones' new direction.

Skull & Bones was originally scheduled for a late 2018 release. However, it's since been delayed in three consecutive years, most recently slipping to Ubisoft's financial year beginning in April 2021, and it was notably absent from July's Ubisoft Forward event.
Asked about VGC's Skull and Bones report —and for an update on the delayed Immortals too— in Ubisoft's most recent earnings call, CEO Yves Guillemot claimed the title was in good health.
"For the two games, Gods and Monsters and Skull and Bones, they are well on the way and they are performing very well, so we are very happy with the way it's going on those two games," he said.
Related Products
Some external links on this page are affiliate links, if you click on our affiliate links and make a purchase we might receive a commission.