Ubisoft acquires mobile publisher Green Panda Games
Company specialises in free-to-play hyper-casual games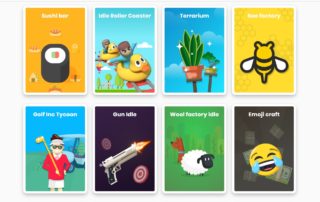 Ubisoft has acquired a 70% stake in mobile publisher Green Panda Games.
While terms of the acquisition weren't disclosed, Ubisoft has the option to increase its stake in Paris-based Green Panda to 100% in the next four years.
Green Panda was established in 2013 and in its early days it developed classic games such as Solitaire, Blackjack and Sudoku.
The 30-person team now publishes free-to-play mobile titles, specialising in hyper-casual games, particularly in the idle game genre.
A press release announcing the acquisition said Green Panda has launched more than 55 games, which have been downloaded by some 85 million players worldwide. These include Bee Factory, Sushi Bar and Terrarium.
It reads: "Green Panda Games will bring to Ubisoft a sharp editorial vision in the idle games segment, data-based iterative creative processes and undisputed expertise in both user acquisition and ad monetization strategies."
Mobile accounted for eight per cent of Ubisoft's net bookings in its fiscal year ended March 2019, and for seven per cent in its most recent quarter.
Ubisoft Mobile executive director Jean-Michel Detoc commented: "Bringing Green Panda Games into the Group fits seamlessly with our aim of offering a diversified and high-quality line-up of mobile games to an ever-wider audience. We are very excited that this talented team is joining Ubisoft's creative force".