Two of Ubisoft's most powerful execs resign in wake of sexual misconduct scandal
Chief Creative Officer and Canada head are out
Two of Ubisoft's most powerful executives have resigned in the wake of the sexual misconduct scandal at the company.
Chief Creative Officer Serge Hascoët, who oversaw all of the company's games as head of its influential editorial team, has resigned from his position. It's not clear if he will also leave the company.
Yannis Mallat, MD of Ubisoft's Canadian studios, has stepped down from his role and left the company. Mallat established Ubisoft's leading Montreal studio as the proudcer of Prince of Persia: Sands of Time.
Ubisoft said that "the recent allegations that have come to light in Canada against multiple employees make it impossible for [Mallat] to continue in this position."
Additionally, Ubisoft said it would be appointing a new Global Head of HR to replace Cécile Cornet, who has decided to step down from this role. In parallel, the Company said it's restructuring its HR team "in order to adapt it to the new challenges of the video game industry."
The suspensions follow a recent wave of allegations made against people in the games industry.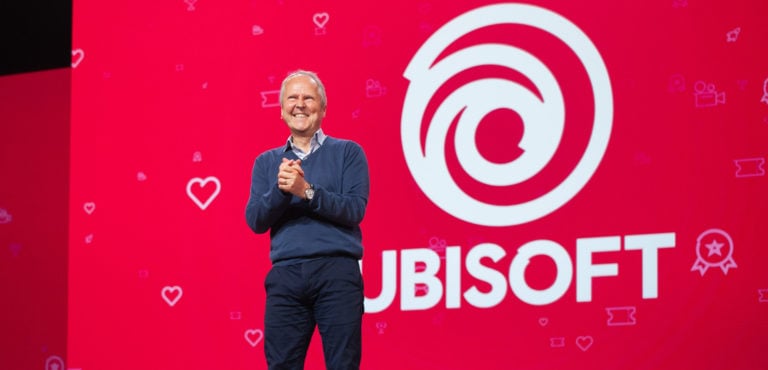 Ubisoft recently suspended two of its most senior games creatives as part of ongoing investigations into sexual misconduct allegations.
Executives Tommy Francois and Maxime Béland were put on administrative leave, along with several other employees. Béland later resigned.
The developments overshadow Ubisoft's E3-style digital showcase, which is set to take place on Sunday and offer updates on its latest games.
CEO Yves Guillemot said in a statement: "Ubisoft has fallen short in its obligation to guarantee a safe and inclusive workplace environment for its employees. This is unacceptable, as toxic behaviors are in direct contrast to values on which I have never compromised — and never will.
"I am committed to implementing profound changes across the Company to improve and strengthen our workplace culture.
"Moving forward, as we collectively embark on a path leading to a better Ubisoft, it is my expectation that leaders across the Company manage their teams with the utmost respect. I also expect them to work to drive the change we need, always thinking of what is best for Ubisoft and all its employees."
Related Products
Other Products
Some external links on this page are affiliate links, if you click on our affiliate links and make a purchase we might receive a commission.