Twitch users are already streaming Pokémon Brilliant Diamond & Shining Pearl
Ten days before release, The Pokémon Company continues to battle leaks
Twitch users are already live streaming Pokémon Brilliant Diamond & Shining Pearl ten days before their official release.
Despite The Pokémon Company's typical secrecy around its upcoming launches, and no press reviews or final impressions having been published, Brilliant Diamond & Shining Pearl are very much in the public domain this week.
Last weekend a Reddit user obtained a North American copy of the remakes and proceeded to post several pictures and a video of it in action.
Pokemon Scarlet and Violet Guides:
Pokemon Scarlet and Violet walkthrough, tips, and Pokemon locations | How to invite friends online Pokemon Scarlet and Violet | How to breed eggs in Pokemon Scarlet and Violet | Where to get the Master Ball in Pokemon Scarlet and Violet| How to change outfit Pokemon Scarlet and Violet
This then opened the flood gates as ROMs for the two games reportedly appeared online, and social media started circulating media from the two games.
Pokémon Brilliant Diamond and Pokémon Shining Pearl video
Even more damning for The Pokémon Company's battle against leaks is the fact that, at the time of publishing, at least five Twitch users are live streaming the final games to an audience of hundreds.
Nintendo or TPC will likely shut down the streams once they're discovered, but at the time of publishing at least one of them has been broadcasting for almost 90 minutes.
The pre-release leaks represent yet another setback for the typically secretive Pokémon Company, which has suffered from numerous high profile information breaches in recent years, with some even resulting in legal action.
The most high-profile incident occurred last year when Nintendo publicly cut ties with a Portuguese website after it was found to have been behind some pre-launch Pokémon Sword and Shield leaks.
In a statement, website FNintendo admitted it was responsible for uploading a series of off-screen photographs which leaked multiple new and unannounced Pokémon before the official release of Sword and Shield.
In a statement, the website claimed it had severed ties with the reviewer who leaked the Pokémon images, but accepted it would no longer receive products from Nintendo, nor be invited to its events.
In the US, The Pokémon Company sued unidentified individuals over further Pokémon Sword and Pokémon Shield leaks prior to the game's release.
In December 2019, TPC was given permission to subpoena the identities of Discord and 4Chan users allegedly behind the leaks, leaving the two platforms no choice but to hand over personal details of the individuals in question. Two men were later ordered to pay $150,000 each to The Pokémon Company for leaking images.
Pokémon Brilliant Diamond and Shining Pearl were officially announced in February and are remakes of Pokémon Diamond and Pearl, which were released on the Nintendo DS in 2006.
The new remakes will be released on Nintendo Switch on November 19.
Related Products
Pokémon Scarlet and Violet Dual Pack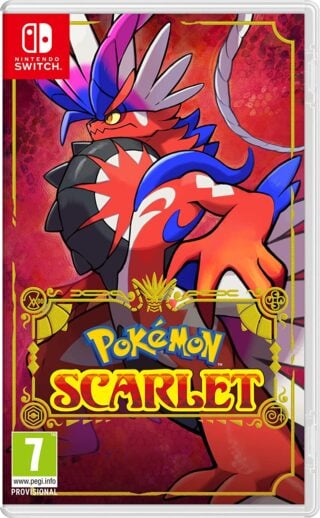 Pokémon Scarlet
Pokémon Violet
Other Products
Some external links on this page are affiliate links, if you click on our affiliate links and make a purchase we might receive a commission.