Twitch streamers have staged a walkout today to protest inaction over harassment
The campaign, named A Day Off Twitch, is designed to bring attention to continued 'hate raids'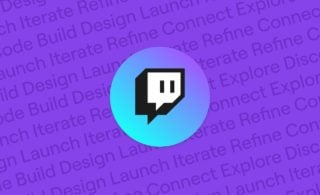 A group of Twitch streamers are calling on other channels and viewers to boycott the site for a day as a response to hate raids.
The #ADayOffTwitch campaign was set up by three streamers – RekItRaven, LuciaEverblack and ShineyPen – to bring attention to what they believe is a failing on Twitch's part to take action against hate raids on marginalised creators.
RekItRaven, who is Black, was subject to a hate raid on August 6 in which a large number of viewers used Twitch's 'raid' function to flood their channel with racist slurs.
The boycott is intended to pressure Twitch to take more action on similar hate raids.
Today's blackout will last for 24 hours, and encourages both streamers and viewers to stay away from the site and not engage with it in any way, be that through streaming, watching streams or logging on to chat.
On the same day as the campaign was initially announced, Twitch posted a thread on Twitter explaining that it was attempting to stop hate raids but that it was not "a simple fix".
"No one should have to experience malicious and hateful attacks based on who they are or what they stand for," it stated. "This is not the community we want on Twitch, and we want you to know we are working hard to make Twitch a safer place for creators.
"Hate spam attacks are the result of highly motivated bad actors, and do not have a simple fix. Your reports have helped us take action – we've been continually updating our sitewide banned word filters to help prevent variations on hateful slurs, and removing bots when identified.
"We've been building channel-level ban evasion detection and account improvements to combat this malicious behaviour for months. However, as we work on solutions, bad actors work in parallel to find ways around them – which is why we can't always share details.
"In the meantime, please keep reporting these egregious attacks. It helps us identify and remove bad actors and their networks, and update tools as behaviours evolve. These changes may not be visible, but we are making them daily."
It's not yet clear how effective the #ADayOffTwitch campaign will be. At the time of writing, Twitch statistics page TwitchTracker shows that 51,576 channels were streaming at 10.30am (UK time) today, compared to 51,406 at the same time yesterday.
Meanwhile, the number of viewers has dropped slightly, from 1,598,000 at 10.30am yesterday to 1,490,000 today. It remains to be seen if these figures will drop throughout the day as word of the blackout spreads, and American streamers and viewers wake up.