Twitch is facing an employee exodus amid a culture clash, reports claim
Over 360 employees have left in recent months, with execs' reported failure to understand the community among chief concerns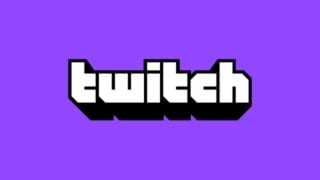 A new report has claimed that several top Twitch executives have left the company, apparently in part due to a failure to understand Twitch's culture.
According to Bloomberg (paywalled), Amazon's streaming platform has faced an exodus of executives since the start of 2022. The report claims that six top employees – including the chief operating officer, chief content officer and head of creator development – have all left this year.
On top of this, more than 300 other employees left last year, and more than 60 more have already left in 2022.
Marcus 'DJ Wheat' Graham, former head of creator development, told Bloomberg that he believes the issue is down to a failure of new executives to understand the Twitch community.
"We went down the Silicon Valley route, hiring from Facebook, from Twitter," Graham says, claiming that many of the newer execs were "unwilling to learn what this community was, why it was special".
Another ex-Twitch employee told Bloomberg: "The customer was the content creator. If you're not passionate about the product, you're not really looking at it from the customer's lens. And so you don't have the same level of empathy."
According to the report, one of the key areas of conflict between veteran Twitch employees and newer executive-level staff and is that the latter has failed to heed warnings that a plan to monetise streamers' work wouldn't succeed.
The plan in question, which was first mentioned in September 2021, would see Twitch adding a new feature that lets viewers pay money to advertise their favourite streamers on the site.
Another change, which would see users who stream at least 40 hours a month offered financial incentives to run ads on their channels, was met with pushback from within the company. One former employee told Bloomberg: "Twitch's leadership is uncomfortable with mid-level and lower-level employees pushing for change".
In a statement from Twitch given to Bloomberg, the company claimed: "The common thread for all employees is a drive to serve our community—from staff members who started as streamers themselves to those who integrate themselves into Twitch culture when they start at Twitch.
"Serving a community as dynamic as Twitch's means there isn't always one clear solution or answer, and as a result we have always believed in being experimental and innovative – even when that means launching a bold product or experiment that might have short-term risks, but will ultimately help us build the best possible solution."