Twitch has finally launched on Nintendo Switch
The streaming platform now has an app on the Nintendo eShop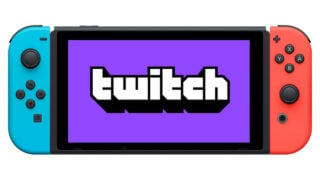 Nearly four years after Nintendo Switch's launch, Twitch has finally released an app for the console.
The streaming platform arrived on the Nintendo eShop seemingly without fanfare on Thursday, and allows Switch owners to browse and watch live streams in handheld, tabletop or TV modes.
You can see Twitch in action on Nintendo Switch via the GameXplain video below:
The Switch only has a handful of media apps, including YouTube, Hulu and Funimation, making Twitch part of a small but elite group of non-game software on Nintendo's device.
Twitch is still recovering from an enormous data leak last month in which the entire site was leaked online.
An anonymous hacker claimed to have leaked the entirety of Twitch, including its source code and information on how much money the company has paid to streamers since August 2019.
Twitch later confirmed that the leak was real, saying it was "due to an error in a Twitch server configuration change that was subsequently accessed by a malicious third party".
Although it doesn't outright deny that login details were stolen, it claims: "At this time, we have no indication that login credentials have been exposed. We are continuing to investigate."
It was, however, more certain that credit card information wasn't stolen, stating: "Full credit card numbers are not stored by Twitch, so full credit card numbers were not exposed."