Twisted Metal director 'pissed off' by revival news: 'Sony should have called'
David Jaffe calls series revival report "hurtful" but offers his support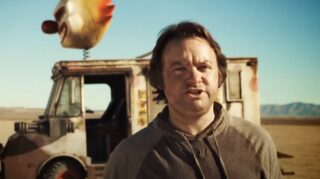 Former Twisted Metal director David Jaffe has called a report that the car combat series is being revived without his input "hurtful" and told Sony: "[You] should have called."
On Wednesday VGC reported that a new Twisted Metal game has been greenlit at Destruction All-Stars developer Lucid Games, following earlier reports from multiple sources that Sony was planning to revive the vehicular action series.
Responding to the news on his YouTube channel (see the video embedded below), Jaffe – who worked on nearly every Twisted Metal game and created God of War during his time at Sony, but is now an active YouTuber – said he hadn't heard anything about the reported revival and expressed frustration that PlayStation had not reached out to him.
"Let's be clear: Sony owes me nothing, our relationship ended somewhere in late 2018," he said. "But I will say that, emotionally, it feels shitty, if any of this is true, to not have been contacted at all."
Jaffe speculated that the reason Sony Interactive Entertainment hadn't called him was because either the Twisted Metal revival report "isn't true", "it didn't occur to them" or that he's "burnt bridges" with PlayStation's management.
"It pisses me off a little, but that's the emotional side of me talking. The truth of the matter is look, they have a business to run, they're not thinking about me, and if they are… fuck it, I wouldn't change what I'm doing now, and I wouldn't change the way I'm doing it.
"If that's rubbed people the wrong way, that's a price I'm happy to pay because it means I get to keep being honest."
He added: "At the end of the day, I'm excited that Twisted Metal is still going in some form or fashion, I will be there to play it and if they ask for my help of course I will be there."
"I know things. I know where the bodies are buried. Hell, I know who pulled the trigger before they buried the fucking bodies… you should've called."
Jaffe claimed he could damage PlayStation should he decide to share confidential information in his possession, but insisted that he would not.
"I know things. I know where the bodies are buried. Hell, I know who pulled the trigger before they buried the fucking bodies," he said. "I'm not saying I'm going to give shit away that's going to hurt people, because I don't want to be a dick, but… you should've called. You should've called."
He added: "Twisted Metal was near and dear to my heart, I made two franchises for you guys, I've never said anything on my stream that has been anything other than honest and accurate. There are things that I haven't said… I could literally play you guys.
"Let's say this – and I would never reveal these things – but let's just say that you're morons Sony if you think that a lot of your meetings are unrecorded and unshared out in the world, because that's not the case. But I would never share that."
Jaffe claimed that the team currently working on the Twisted Metal TV series "stay in better contact with me than the PlayStation people," noting that they phoned him about the casting of actor Anthony Mackie "the day after".
"It's a respectful and nice thing to do and I appreciated it… it's ceremonial, 99% of it, but if they need anything from me of course I'll be there," he said. "I didn't get that from the game people."
In a previous stream discussing earlier rumours about Twisted Metal, Jaffe had said he believed that Lucid was an unlikely fit for the series due to the poor reception to Destruction All-Stars.
In his latest stream he seemed equally unconvinced: "I enjoyed what I played of Destruction All-Stars. I didn't absolutely love it, because I didn't think it was sticky enough… I played about four or five rounds and I was good for a while… I'd like to think they'll learn from that."
He continued: "Car Combat really hasn't moved forward since maybe [Twisted Metal] Black, certainly since TM2. There are so many better ways to navigate around an arena combat space that players have gotten used to that fidelity of motion and control, that you've got to find a way with vehicle combat to operate at a motion deficiency compared to a Call of Duty, Overwatch or Rocket League.
"What are the things that we're putting in the game that still lets these things be vehicles, but allows enough depth for the moment-to-moment gameplay that it's worth playing after the thrill of crashing cars through shop windows and all that wears off?
"There's nothing in Lucid's catalogue that suggests that these are the guys and gals who know how to do that. You really need a really fucking smart designer to sit down and understand the pros and deficiencies of Twisted Metal, and I haven't seen anything from any developers including Lucid that suggests that they would know how to solve it. I know I wouldn't. I would hope a good idea comes, but that's a tough one."
Related Products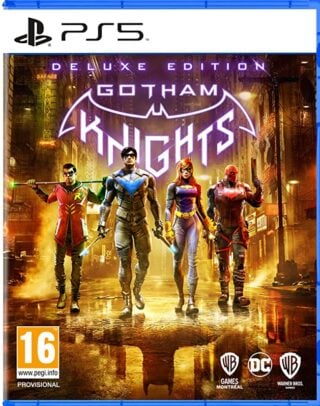 Gotham Knights - Deluxe Edition (PS5)
God of War Ragnarök (PS5)
Other Products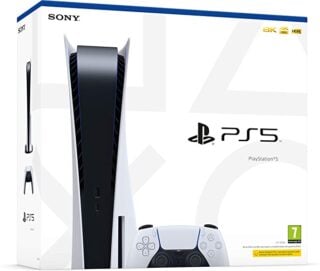 PlayStation 5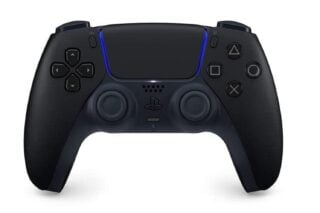 DualSense Controller - Midnight Black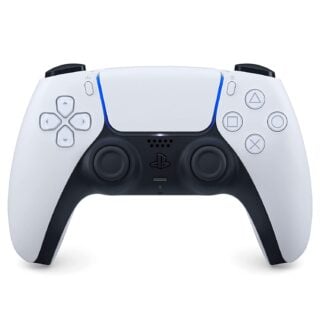 DualSense Controller - White
Some external links on this page are affiliate links, if you click on our affiliate links and make a purchase we might receive a commission.