Tsushima mayor wants to make 'every PlayStation developer' an ambassador
Sucker Punch leads were recently honoured with 'tourism ambassador' titles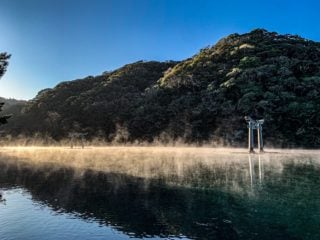 The mayor of Tsushima City has said he would like to appoint everyone involved with the development of 2020's Ghost of Tsushima as an ambassador for the real island.
Last week Hiroki Hitakatsu announced that the leads behind the PlayStation game, director Nate Fox and creative director Jason Connell, would be honoured as permanent tourism ambassadors, due to the significant awareness their game had generated for Tsushima.
A new tourism campaign claims that Ghost of Tsushima – which broke Sony records for an original game launch –  "attracted more attention to Tsushima from all over the world than any other time in history".
---
More Ghost of Tsushima
Ghost of Tsushima: Director's Cut PS5 review | Ghost of Tsushima PS4 save transfers | The real Ghost of Tsushima island
---
A digital ceremony will soon be held to present the game leads with their titles, but Hitakatsu said that ideally he would like to extend the honour to other Sucker Punch developers in the future, as well as those at PlayStation who were involved in the game's development.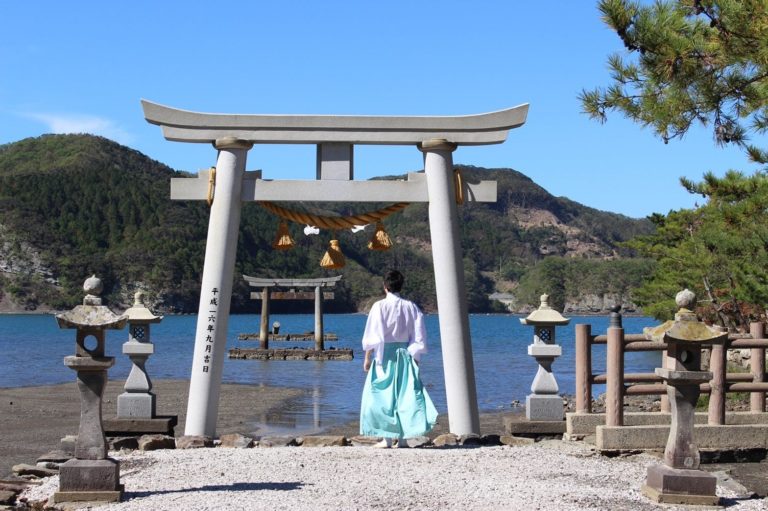 "I would really like to appoint all the Sucker Punch, SIE, and game users who were involved in the work as Tourism Ambassadors," the Mayor stated.
Once travel restrictions are lifted, Hitakatsu said he would like to invite Fox, Connell and the entire Sucker Punch team to Tsushima and said that he hoped their visit would "make them love Tsushima even more."
In partnership with Sony, Tsushima has launched a new marketing campaign designed to encourage fans of Ghost of Tsushima to visit the real island. The campaign had been delayed due to the coronavirus, but Mayor Hitaktsu said he hoped interest in Tsushima would outlive the game's release window.
He explained: "Since around January of last year, I was already talking with The City of Tsushima and SIE to see if we could do something together, but due to the new Coronavirus, everything had been put off.
"Sucker Punch and SIE have considered that because Tsushima is such a remote island, that there are various limitations with medical facility availability, and for those reasons, we all decided to refrain from promoting visitors to come to the island.
"However, in response to the explosive hit of this work, we heard voices from users from all over the world who wanted to know more about Tsushima, so we proceeded with talks with Sucker Punch Productions and SIE, and we were thinking about what we could do during this time when travel to Japan is restricted.
"We decided that if we could show more informative and enjoyable content about Tsushima now, that when the time comes when travel to Tsushima becomes possible, the experience will be that much more enjoyable. Moving forward, we hope that communication between users will further enliven Ghost of Tsushima."
In Japan, Ghost of Tsushima recorded the best launch week sales of any first-party PlayStation 4 game to date.
In January, the popularity of the PlayStation game led to fans helping raise more than $260,000 to rebuild a shrine on the real island.
Yuichi Hirayama, a priest at Tsushima's Watatsumi Shrine, launched a crowdfunding page last November to help rebuild a Torii gate that had collapsed during a typhoon.
The crowdfunding effort concluded with more than 540% of its 5,000,000 JPY ($47,500) goal raised. Over 2,000 people contributed to the project, including many fans of Sucker Punch's PlayStation game.
"We have received a great deal of support from the players of the Ghost of Tsushima game set in Tsushima, and I feel that it is God's guidance," Hirayama wrote on the crowdfunding page.
"I am very grateful for the support of so many people during a cramped life due to the coronavirus and the challenging economic situation."
Sucker Punch looks likely to be working on more Ghost of Tsushima content, according to a recent job ad calling for a narrative designer who should have a "desire to write stories set in feudal Japan".
Related Products
Other Products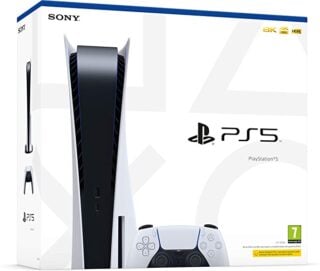 PlayStation 5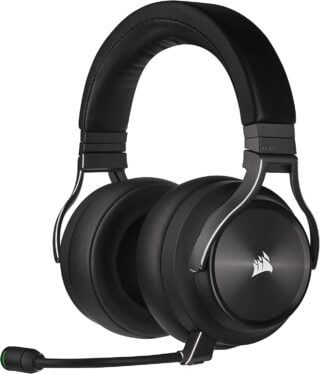 Corsair VIRTUOSO RGB WIRELESS XT Gaming Headset
Some external links on this page are affiliate links, if you click on our affiliate links and make a purchase we might receive a commission.