Trump's Tencent action 'won't affect Fortnite or League of Legends'
The US president issued an executive order banning Tencent's WeChat on Thursday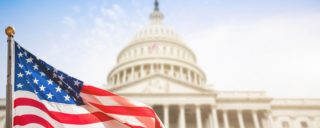 The US president's executive order banning business with Tencent's WeChat will not affect its other businesses such as Fornite maker Epic Games or League of Legends developer Riot.
President Trump issued the executive order on Thursday, which bars WeChat, as well as TikTok parent ByteDance, from conducting business transactions with other American companies beginning in 45 days.
Tencent's WeChat is the most-used messaging system in the world, with an estimated 1 billion users.
As reported by the LA Times, the Trump administration has deemed the Chinese-made apps as a national security threat and warned that they could put Americans' privacy in danger.
A White House official further clarified to the publication that the executive order concerning WeChat only blocks transactions related to WeChat, not those involving other Tencent holdings.
Tencent owns League of Legends maker Riot Games, has a 40% stake in Epic Games and holds shares in Activision Blizzard, Ubisoft, PUBG Corporation parent company Bluehole, Sumo Group, PlatinumGames, and Marvelous Inc.
"This data collection threatens to allow the Chinese Communist Party access to Americans' personal and proprietary information — potentially allowing China to track the locations of federal employees and contractors, build dossiers of personal information for blackmail, and conduct corporate espionage," reads the text of the TikTok order.
Chinese Ministry of Foreign Affairs spokesman Wang Wenbin reportedly said at a media briefing that the Trump administration's actions against Chinese apps were "typical hegemonic behavior that runs against market principles and international trade rules" and an attempt to maintain high tech monopoly.
Last month Tencent opened a new studio in Orange County, California, called LightSpeed LA. The studio is headed up by Rockstar veteran Steve Martin, who held leadership roles on Grand Theft Auto 5 and Red Dead Redemption 2.