Treat developers with 'human decency and respect', God of War director urges
Cory Barlog's statement was seconded by Xbox's Phil Spencer amid online abuse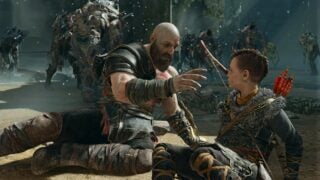 Sony Santa Monica creative director Cory Barlog has taken to Twitter to make a plea to the gaming community to start treating game developers better.
Sony was heavily speculated to have been announcing a release date for God of War Ragnarök today – this ultimately didn't happen, leading some of the game's developers to reportedly receive abuse from people online.
One female developer tweeted that some users had been sending her unsolicited, explicit images and asking her for the game's release date, to which Barlog replied: "Are you fucking kidding me with this now?"
Demanding that nobody should send explicit images to anyone in the industry, he added: "They are busting their ass to make some[thing] for you to enjoy. Show some fucking respect."
Later, after retweeting the news that Return to Monkey Island director Ron Gilbert will no longer be posting about the game because of online abuse, Barlog again expressed his wish for the community to behave more respectfully.
Replying to a follower who said they blamed the journalists and insiders who had claimed the date reveal would be today, Barlog replied: "Don't. The answer is not to find someone to blame or focus hate on.
"Maybe just pay it forward and treat the people that make the things we love with some human decency and respect. This is not a battle, we are not at war. We are just trying to make and enjoy things together."
Barlog's tweet was commended by head of Xbox, Phil Spencer, who replied: "So well said Cory. Can't wait to enjoy GoW when it comes out. And thanks to you and the team for the amazing work that goes into creating things we love. Thank you."
Sony was reportedly due to reveal God of War Ragnarök special editions today before a last-minute change of plan, it's been claimed.
Special editions of the game and its release date were due to be announced in a PlayStation Blog post with an accompanying trailer, according to writer Tom Henderson, reporting for eXputer.
It's believed the blog post would also have provided assurances that development was progressing well, and the promise of a gameplay reveal at a future date.
Barlog asked fans on Wednesday to "please be patient" as they await news on the game's release date.
God of War Ragnarök was originally scheduled for release in 2021, but last June Santa Monica Studio said it had been delayed 2022 to help the studio deliver "a top-quality game while maintaining the safety and wellbeing" of its team.
Following news of the delay, Santa Monica Studio developer Alanah Pearce was targeted with vile online abuse, leading Barlog to jump to the defence of his colleague and the wider development team.
Related Products
God of War Ragnarök (PS5)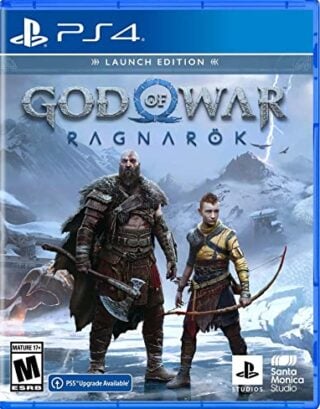 God of War Ragnarök (PS4)
Other Products
Some external links on this page are affiliate links, if you click on our affiliate links and make a purchase we might receive a commission.