Tony Hawk game reveal causes 'Skate 4' to trend on Twitter
Fans show support for cult classic EA series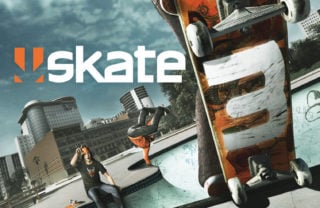 Activision's Tony Hawk's reveal caused rival series Skate to trend on Twitter on Thursday, in a fresh demonstration of fan affection for the dormant EA franchise.
Following the announcement of Tony Hawk's Pro Skater 1 & 2, tens of thousands of users worldwide made mention of Skate 4 – an unannounced sequel – in their tweets, causing 'Skate 4' to trend worldwide.
The last Skate instalment, Skate 3, is now a decade old but continues to enjoy a cult following due to its unique control scheme and entertaining rag doll physics.
In 2014 Skate 3 appeared to enjoy a sales resurgence on the back of its growing popularity with influencers.
In 2016 it was added to Xbox One's backwards compatibility roster, following what Xbox called a high number of requests from fans, and EA seemingly resurrected the game's servers.
Despite its loyal fanbase, publisher Electronic Arts reportedly doesn't intent to create a new game, according to professional skateboarder Jason Dill.
Dill claimed in a video show this month that he was approached by EA to work on an unannounced mobile version of Skate 3, and that the publisher communicated to him that it wasn't planning a fourth game.
"I got a call from the EA people about ten months ago," he said. "This woman e-mailed me and she said, 'Hey Jason, we want to do a mobile version of Skate 3. And I wrote back and said, 'what else?' She wrote back, 'no, that's it.'"
He added: "I wrote back, 'look, no big deal, nobody wants your stupid mobile version of Skate 3. Make Skate fucking 4 already. Just do it. Make the game and participate again…
"She wrote me back and basically said, 'no, we're not going to do that' so I wrote back, 'well have a lot of luck on Need for Speed 29. I won't be in your stupid mobile game.'"