Tony Hawk's Pro Skater 1 & 2 Warehouse demo dated and new skaters revealed
Activision confirms eight fresh faces coming to the remasters
Activision will release Tony Hawk's Pro Skater 1 & 2's Warehouse demo on August 14.
It will be available to players who pre-order the game digitally ahead of its September 4 release date for PS4, Xbox One and PC via the Epic Games Store.
The title has a suggested retail price of $39.99. A digital deluxe version including unique content and in-game gear costs $49.99, while a collector's edition featuring a limited-run Birdhouse deck is priced at $99.99.
Activision has also announced eight new pro skaters set to feature in the remasters, some of whom appeared in later series entries but never in the first two games.
Nyjah Huston, Leo Baker, Leticia Bufoni, Aori Nishimura, Lizzie Armanto, Shane O'Neill, Riley Hawk, and Tyshawn Jones will join the skaters who originally featured in Tony Hawk's Pro Skater 1 & 2.
Developed by Vicarious Visions (Crash Bandicoot N. Sane Trilogy), the remasters will also include all the maps and songs from the original games, plus features included in later series entries such as revert, lip tricks and wall plant.
Create-A-Park and Create-A-Skater modes will return alongside original online and local multiplayer game modes.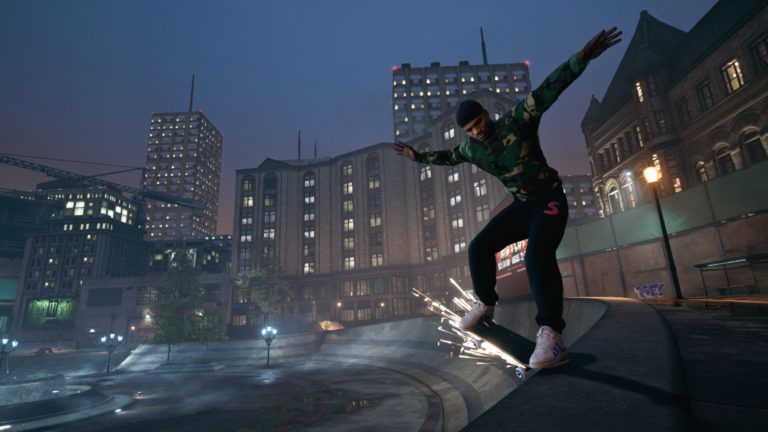 "Modern-day skateboarding originated from a generation of skaters who grew up playing the original Tony Hawk's Pro Skater games," said Michelle Bresaw, Activision VP of product management.
"The world-class pro skaters we're adding to this remaster took the tricks and combos from the videogame and made them possible in real life. We're proud that the remaster will represent the skate culture landscape today with a diverse roster of skaters that will appeal to any gamer."