Tony Hawk gatecrashed a video game gig in East London: 'I had to join the party!'
The pro skater appeared on stage to perform songs from the game series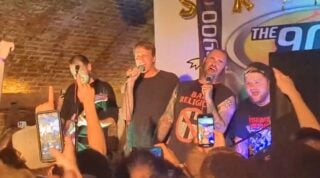 Pro skater Tony Hawk surprised fans in London on Saturday by turning up unannounced to a video game tribute band's gig – and joining in on stage.
'The 900' describes itself as "the UK's first and only Tony Hawk's Pro Skater cover band". The group are currently touring the UK performing "all the bangers from THPS1 to American Wasteland".
On Saturday, The 900 performed at East London's Signature Brew, and seemingly unexpected to everyone, Tony Hawk himself turned up and performed two songs from the Pro Skater games on stage.
"Thank you for having such reverence for [the songs in our games]," Hawk told the crowd. "It's really been my biggest honour to have these games carry on for so long and, hey, we're keeping it going right? I had to join the party!"
"WE LEGIT PLAYED 2 SONGS WITH @tonyhawk WTAF," The 900 tweeted.
Venue Signature Brew added: "Not gonna lie, when we booked a @tonyhawk soundtrack cover band, we didn't expect actual Tony Hawk to show up in London and cover @goldfingermusic with them. Sorry, what just happened??"
Tony Hawk was in London to appear at An Evening with Tony Hawk at the London Palladium, but the show was cancelled seemingly without explanation.
Tony Hawk recently claimed that a planned remake of Tony Hawk's Pro Skater 3 and 4 was canned due to Activision Blizzard's decision to absorb 1 + 2 developer Vicarious Visions into Blizzard last year.
"That was the plan, even up until the release date of [1 and 2]," Hawk said. "We were doing 3 and 4, and then Vicarious got kind of absorbed, and then they were looking for other developers, and then it was over."
He added: "The truth of it is [Activision] were trying to find somebody to do 3 and 4 but they just didn't really trust anyone the way they did Vicarious.
"So they took other pitches from other studios, like, 'what would you do with the THPS title?' And they didn't like anything they heard, and then that was it.
"Who knows? Maybe when the dust settles, we'll figure it out. You never know. I never would've thought we were going to do 1 and 2 20 years later."
Tony Hawk has also announced he's entering the world of blockchain games with plans to build "the biggest skate park in the metaverse" in a partnership with virtual world The Sandbox and NFT platform Autograph.
Related Products
Other Products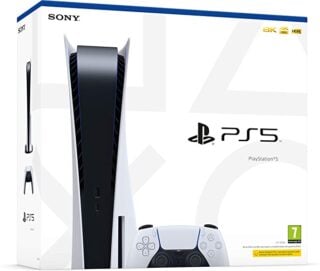 PlayStation 5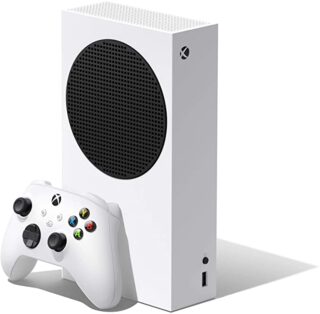 Xbox Series S
Some external links on this page are affiliate links, if you click on our affiliate links and make a purchase we might receive a commission.