Tomb Raider is 25-years-old today
Lara Croft made her debut on October 25, 1996; Square Enix says next entry will unify timelines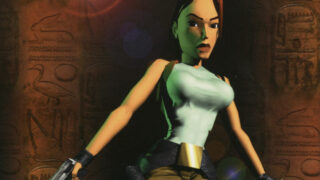 The Tomb Raider series is officially 25 years old today (October 25).
Although the adventures of Lara Croft didn't begin on PlayStation or PC (the formats she was most commonly associated with) until mid-November, it was October 25, 1996 when she first set foot on gaming soil.
On that date, the first Tomb Raider was released on the Sega Saturn in Europe, roughly a month before it came to other formats and regions.
The classic action adventure game had Lara travelling to Peru, Greece, Egypt and Atlantis in search of an ancient artefact called the Scion.
Reaction to Tomb Raider was extremely positive at the time, mainly thanks to its genre-defining gameplay and its impressive polygonal visuals.
The real star, however, was Lara, who was an all-guns blazing hero in an era where female protagonists were few and far between.
Lara became a gaming icon almost overnight, appearing on the covers of non-gaming magazines and appearing in sponsorship deals for products like energy drink Lucozade.
The success of Tomb Raider led to an inevitable slew of sequels, the first few of which were similarly well-received. The likes of Tomb Raider II, Tomb Raider III and Tomb Raider: The Last Revelation were praised for continuing to push the technology of the time while adding to Lara's lore.
When it came to climb up to the next generation, however, Lara struggled to find her footing. PS2 title Tomb Raider: The Angel of Darkness was criticised for its awkward controls and annoying stealth sections, and the series took a break for a few years as it looked like Lara fatigue was setting in.
In 2006, Crystal Dynamics took over development on the series and the trio of Tomb Raider Legend, Tomb Raider Anniversary and Tomb Raider Underworld were all met with a far more positive reaction than Lara's previous outing.
It was her next return after another five-year break, however, that would prove to be Lara's true rebirth as a character. The 2013 Tomb Raider reboot and its subsequent sequels Rise of the Tomb Raider and Shadow of the Tomb Raider were well-received action adventure games with a much grittier edge to them.
In a January video outlining its plans for the franchise's 25th anniversary this year, Crystal Dynamics revealed that Lara Croft's next adventure will "unify" the timelines in Core Design's original Tomb Raider games and its own reboot trilogy, but warned fans not to expect it any time soon.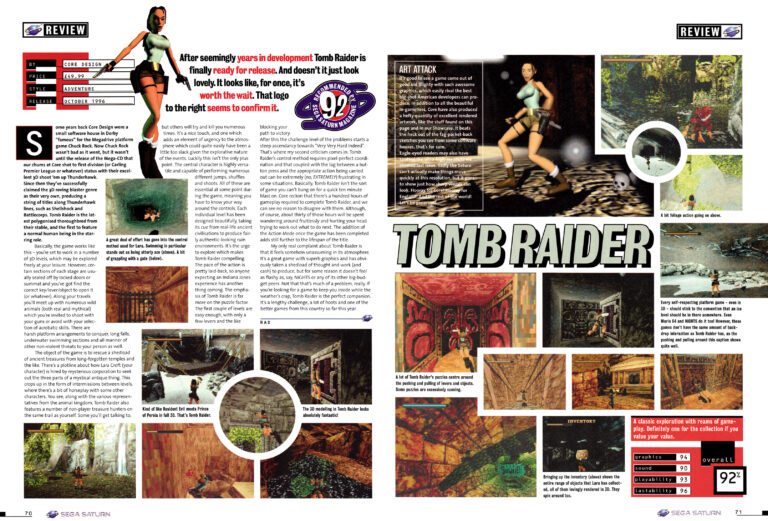 "We've got big ambitions for the future of Tomb Raider," said Will Kerslake, Tomb Raider franchise game director at Crystal Dynamics. "Our origin trilogy back in 2013 told the story of Lara's early days when she was forged into a survivor, became a hero and ultimately the Tomb Raider.
"But the classic games featured a seasoned and confident adventurer, travelling the world, unlocking its secrets, often standing alone against cataclysmic forces.
"We envision the future of Tomb Raider unfolding after these established adventures, telling stories that build upon the breadth of both Core Design's and Crystal Dynamics' games, working to unify these timelines," Kerslake said.
"With Tomb Raider's extensive history, this is not an easy task, and we ask for patience as we go through the development process. We don't have plans for a major game announcement in the near future."
Until then, players will have to satisfy their Lara fix with Tomb Raider Reloaded, a free-to-play action game for mobiles which is scheduled for release next year.
Related Products
Other Products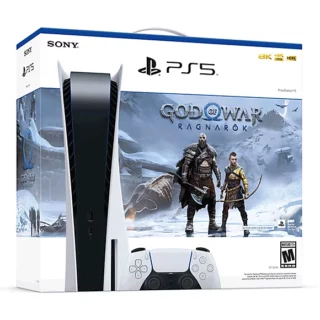 PlayStation 5 Console – God of War Ragnarök Bundle
Some external links on this page are affiliate links, if you click on our affiliate links and make a purchase we might receive a commission.