Tokyo retailer bans all PS5 sales to suspected scalpers, following chaotic scenes
Restocks will now be unscheduled and require a credit account, in addition to other measures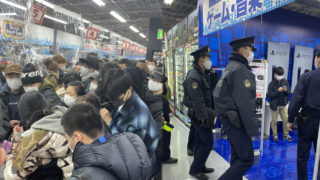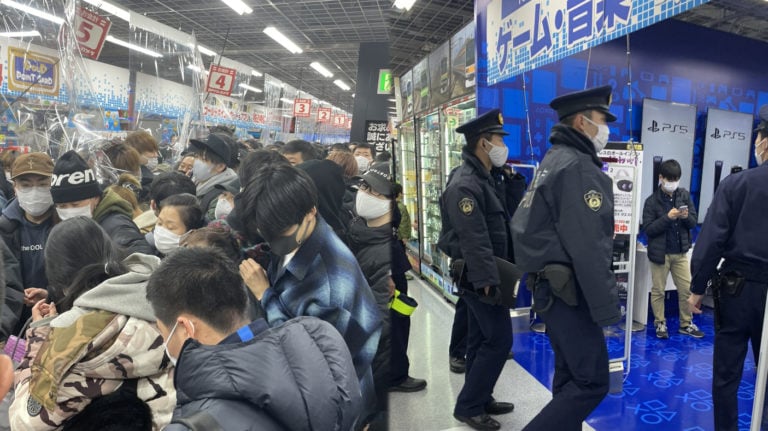 A major Japanese retailer has taken action after a planned PlayStation 5 restock ended in chaos last weekend.
Yodobashi Camera in Tokyo's Akihabara shopping district had promised to sell several hundred PlayStation 5 consoles via a first-come, first-served policy on Saturday. However, police were called and the whole process cancelled after hundreds of consumers swamped the store, pushing staff and knocking over cash registers.
Due to the nature of the sales, Saturday's events are thought to have been partly fueled by re-sellers looking to profit from the highly in-demand consoles.
Now the retailer has responded by banning sales to suspected scalpers, randomising its PS5 sales schedules and allowing only members of its credit card plan to purchase a console.
Previously, the Akihabara location was one of a few Tokyo stores that did not require a credit account to purchase high-value items, which is thought to have been an influence behind last weekend's chaotic scenes.
As pictured by Famitsu, Yodobashi has also put up posters informing customers that it will "refuse to sell to re-sellers" and that "If the salesperson decides that the purchase is intended for resale, we will refuse to sell".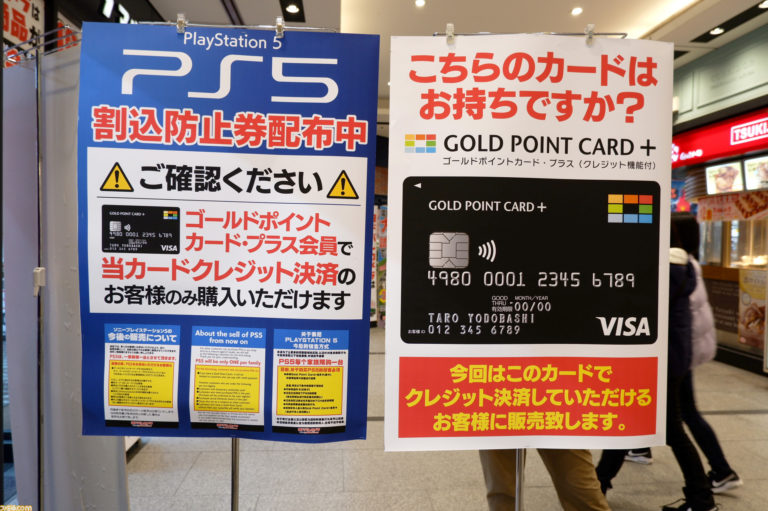 In a further measure to combat re-sellers, the retailer says it will refuse PS5 sales to customers who have purchased a PS5 in the past, or those who have purchased multiple Nintendo Switch consoles (Switch has been struggling to meet demand over the past year and has become highly sought-after by resellers).
Those deemed to have disturbed other customers will also be refused sales, according to the translated posters.
As shown in multiple social media videos, huge crowds formed inside Yodobashi on Saturday as staff planned to handout numbered tickets for the PS5 consoles. The situation appeared to be fairly calm until staff began distributing the tickets, causing the crowds to begin pushing, shoving and shouting.
"They cancelled the sale due to people being insane," wrote Creatures Inc's Dave Gibson, who was at the store. "[They] pushed so hard even the cash registers and staff went backwards. I've never seen that kind of insanity in japan before…"
He added: "People paying at the registers were pushed out of the way. Cash left on trays. Registers and staff pushed all the way back into storage area."
Tokyo is currently under a State of Emergency due to a resurgence of coronavirus infections in the city. As part of the order, companies are encouraged to work remotely and residents urged to avoid non-essential outings.
Saturday's event was likely popular due to its first come, first serve policy, which is unusual for PS5 sales. To date, most Japanese retailers have been running lotteries for their PS5 stock, which is thought to be more fair considering the huge demand for consoles.
With this context taken into consideration, Saturday's PS5 sale likely would've been attractive to both consumers and also re-sellers looking to sell the consoles on for profit.
Gibson wrote: "I would estimate about 70% of that crowd to be resellers. Hope to god I didn't get corona because I got caught up in that insanity."
A report recently suggested that re-seller targeting of PS5 consoles is so high that the long-term health of PlayStation 5 in Japan could be under threat.
Like many other regions, PS5 shortages in Japan have been exacerbated by scalpers reselling large quantities of the console at significant mark-ups, keeping it out of the hands of consumers and in turn damaging pivotal software sales.
The knock-on effect is an unusually low software attach rate in Japan, reports Bloomberg. As noted by the publication, a healthy ratio for a new console is around one game sold for each console bought.
But based on Japanese sales data from Famitsu, as of mid-December Sony had sold around 213,000 PS5 consoles in the product's first month of availability and just 63,000 physical games.
Related Products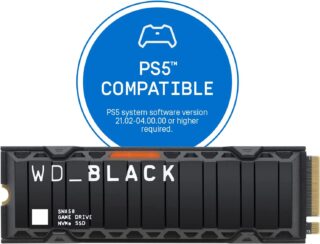 WD_BLACK 500GB M.2 SSD with Heatsink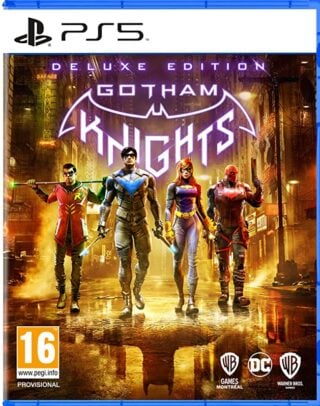 Gotham Knights - Deluxe Edition (PS5)
Other Products
Some external links on this page are affiliate links, if you click on our affiliate links and make a purchase we might receive a commission.