Tokyo Game Show 2022's attendance was half that of the 2019 show
Japan's biggest games expo was likely affected by restrictions on younger visitors and foreign tourists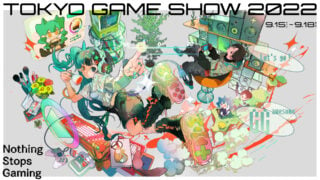 The official attendance figures for the 2022 Tokyo Game Show have been announced, revealing the turnout to be around half of what the event was getting before the COVID-19 pandemic.
On Monday the show's organiser, the Computer Entertainment Supplier's Association, reported a total attendance of 138,192 visitors.
As noted by Siliconera, that's a little over half the 262,076 visitors that attended the Tokyo Game Show in 2019, before the arrival of the COVID-19 global pandemic.
The significant drop in visitors will have been partly due to restrictions around younger visitors, as well as Japan's continued restrictions regarding foreign tourists.
TGS 2022 was held for four days from Thursday, September 15 to Sunday, September 18, at its traditional venue of the Makuhari Messe in Chiba City, with business and general visitors able to attend.
A limited number of tickets were sold in line with local government policies on Covid-19. However, elementary school students and younger children were barred from TGS this year "due to uncertainties of vaccination situations among young people".
This, along with Japan's continued COVID travel restrictions – the country is still not yet fully open to overseas visitors – have likely had an impact on the 2022 show's attendance numbers.
TGS was the latest games industry show to confirm a return to physical event. The Game Developers Conference took place in San Francisco in March, and Germany's Gamescom held a physical event in August.
Meanwhile, E3 will return in 2023 as a physical event for the first time in four years, with ReedPop, the events company behind PAX, EGX, Star Wars Celebration and New York Comic Con, taking over its running.