Todd Howard says Starfield was 'intentionally made to be played for a long time'
Howard said he learned from fans reaciton to Fallout and Skyrim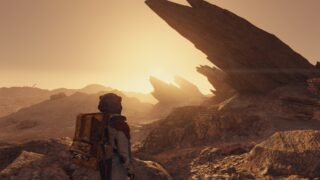 Starfield director Todd Howard has said that Starfield was intentionally made to be played for a long time.
Speaking in a Game Maker's Notebook interview with Insomniac Games CEO Ted Price, he discussed the scale of modern games, and explored his intentions for the lifespan of Starfield.
"This is a game that's intentionally made to be played for a long time. One of the things we've learned from our previous games, like Skyrim, like Fallout, is that people want to play them for a very long time," said Howard.
"How do we build it such that it is allowing that in a way that feels natural, and if people have played the game and finished the main quest, you can see that."
Howard here is referring to Starfield open-ended New Game Plus system, which has been lauded by players for its creativity and unique nature.
Howard was also asked about developers' need to further push themselves as technology evolves in the gaming space.
I think it starts with the developers, It has to, right?," Howard told Price.
"I think it starts with technology. You're seeing new hardware, you want to use it in new ways, you're looking at game demos going 'We could do this, we could present it in this way.' The scale of games, I think, I'd have to go back and look. How big were things before?
"The one thing I have noticed is, that because more games are played for a long time, they're 'live, games' the ability to update them over time creates games that people are playing right now that have been around for a long time, gotten years of updates, and that creates an expectation."
Starfield was released on September 6, but players who pre-ordered its Premium Edition or Constellation Edition were able to start playing on September 1.
On September 19, its publisher claimed the sci-fi RPG had reached 10 million players, making it "the biggest launch in Bethesda history".
Starfield was reportedly the fifth fastest-selling game across Europe this year, based on launch week performance.
Related Products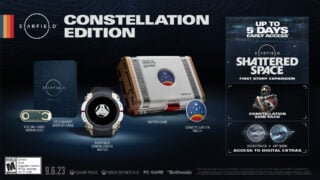 Starfield Constellation Edition (PC)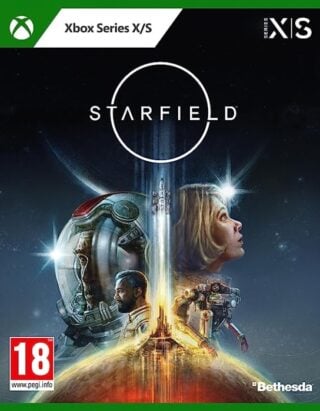 Starfield (Xbox Series X/S)
Other Products
Some external links on this page are affiliate links, if you click on our affiliate links and make a purchase we might receive a commission.