Today's Mario 3D All-Stars patch makes big additions to Sunshine
GameCube support, inverted control options and more added in the game's version 1.1.0 update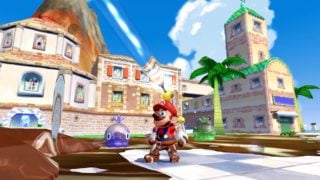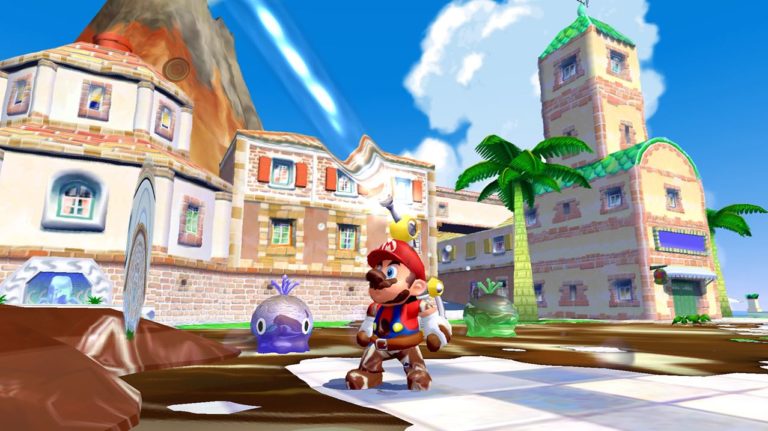 Nintendo has released a Super Mario 3D All-Stars update, which makes big additions to GameCube's Super Mario Sunshine.
As promised, version 1.1.0 allows players to invert the camera controls in all three titles included in the anniversary bundle – a big omission at release for Sunshine in particular, considering its shooting and aiming-based gameplay.
Surprisingly, the update also adds the ability for users to play Sunshine using an original GameCube controller (via the official Controller Adapter) – another feature sorely missing from the Switch port at release.
GameCube controller support is only available in Sunshine via TV mode, Nintendo said, and in-game button displays will not reflect use of the controller.
Finally, version 1.1.0 adds other general fixes "to improve overall gameplay across all three titles," according to Nintendo. As spotted by one Twitter use, this seems to include the removal of debug boxes that were present in some Sunshine levels at release.
All-Stars is a limited-time release available until March 2021, featuring remasters of Super Mario 64, Sunshine and Galaxy.
Super Mario 64 features Joy-Con controls with rumble and improved picture resolution (720p docked and portable), Sunshine features higher-resolution 16:9 visuals (1080p docked, 720p portable), and Galaxy features Joy-Con controls which mimic the original Wii Remote (1080p docked, 720p portable).
In VGC's Super Mario 3D All-Stars review, our critic expressed some disappointment at the low number of enhancements made to the ports.
"No matter how much we enjoyed revisiting these games – and we had a fantastic time – it's difficult not to feel slightly disappointed that Nintendo hasn't done more.
"A rebuilt lighting engine and lavish new character models weren't necessary for this anniversary project, but some more quality of life improvements would have been welcome."