TimeSplitters studio Free Radical has reformed to work on a new game
Steve Ellis and David Doak will bring the TimeSplitters IP "back to life"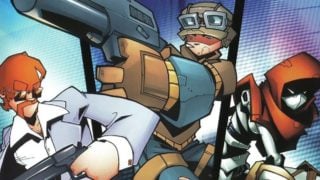 TimeSplitters developer Free Radical Design has been reformed by its original founders.
Publisher Deep Silver and its parent company Embracer Group announced on Thursday that the studio had been established as a new company in Nottingham by Steve Ellis and David Doak, who were two of the original company's four founders and key developers behind its games.
Free Radical will now bring the TimeSplitters IP "back to life", but development on a new game has not yet started.
"We have more market-demand driven opportunity via innovative concepts, dormant IP's, licenses and other business opportunities than we have the development capability to execute," said Embracer Group.
"Thus, the ambition is to further expand our creative engine through increased headcount, both organically through scaling up existing studios and also by adding new talented studios to the Group.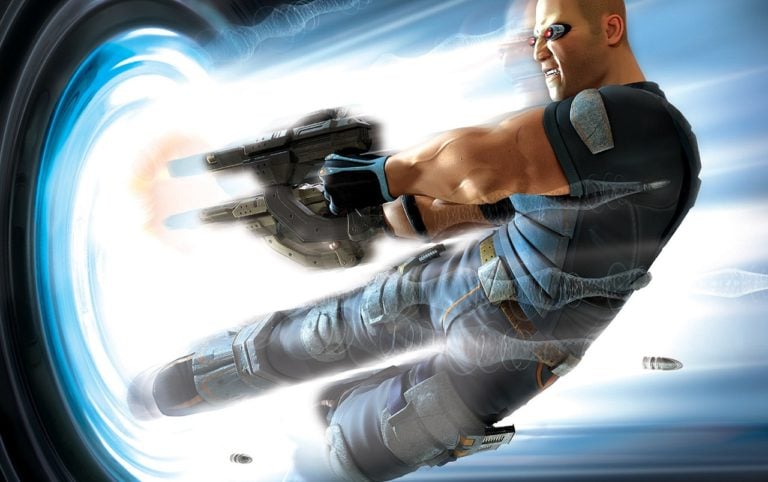 "In this context, we are happy to announce the formation of a new studio, Free Radical Design, based in Nottingham, UK. This Deep Silver studio will bring the much-loved TimeSplitters IP back to life. Key original members include founders Steve Ellis and David Doak. This highly respected team has a 22-year heritage of making AAA-products."
Deep Silver added: "This is an exciting first step in the process; development on a new game has not yet started and we will update you when we have more news to share."
Steve Ellis, who was the co-director of TimeSplitters, said of the news: "To finally be able to confirm that the studio has been formed and that we have a plan for the next TimeSplitters game is incredible. While we cannot tell you anything more at the moment, we look forward to sharing information in the future."
Free Radical Design was formed in 1999 and developed the TimeSplitters series and Second Sight. Following the disappointing reception of Haze and a cancelled Star Wars: Battlefront project, the studio went bankrupt in 2008.
What remained of the company was later saved by Crytek and rebranded, and worked on the Crysis series, Warface and Ryse: Son of Rome. In 2014, it was acquired by Deep Silver and became Deep Silver Dambuster Studios. In 2016 it released its last major project, Homefront: The Revolution.
Dambuster Studios still operates within Deep Silver and has around 150 employees, according to LinkedIn. There's no suggestion in Thursday's release that Dambuster will be involved in the new Free Radical company.
TimeSplitters owner THQ first indicated in 2019 that it was planning a future instalment in the series, with the hiring of original co-director Steve Ellis to "help plot the future course for [the] franchise".
Koch and its Deep Silver publishing label were acquired by THQ Nordic in February 2018 and the group purchased the TimeSplitters property in August of the same year, along with another Free Radical developed title, Second Sight.
"We are hugely excited to have acquired Timesplitters," Koch Media CEO Klemens Kundratitz said at the time.
TimeSplitters co-director Steve Ellis later told VGC he had "unfinished business" with the FPS series and that the chance to revive it was "hard to ignore".
"It was a series that was ahead of its time, from the days when shooters were all brown and games weren't online," he said. "It feels like it's time has now come, so the opportunity to work on it was hard to ignore."
Another of Free Radical's original founders, composer Graeme Norgate, recently became a free agent but has yet to confirm any involvement with the new Free Radical.
Related Products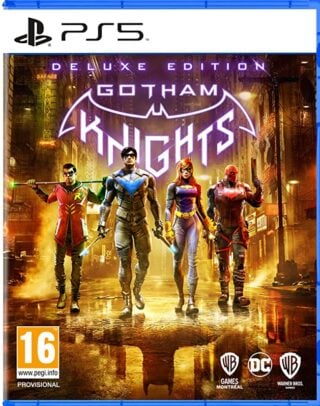 Gotham Knights - Deluxe Edition (PS5)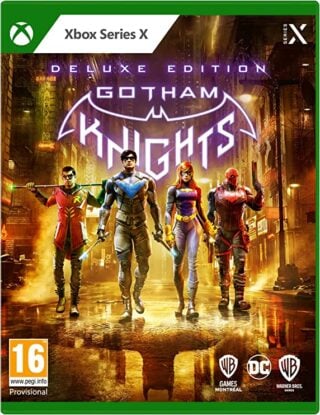 Gotham Knights - Deluxe Edition (Xbox Series X|S)
Other Products
Some external links on this page are affiliate links, if you click on our affiliate links and make a purchase we might receive a commission.