Tim Cook and Tim Sweeney will testify at the Epic Games v. Apple trial
Witnesses will also include Xbox business development VP Lori Wright
Epic Games and Apple have filed tentative witness lists for their upcoming court trial, where their top executives are expected take the stand.
It is projected that Epic CEO Tim Sweeney will be examined for almost eight hours and that Apple CEO Tim Cook will be on the stand for just over two hours.
Sweeney is likely to discuss Epic's history, business model, relationship with Samsung, and discussions with Apple and Google, while Cook's examination is expected to focus on his company's corporate values, its app store and its competitors, Law360 reports.
The in-person bench trial will begin on May 3 and last for approximately three weeks.
The tentative witness lists for the trial also feature executives from Microsoft, Facebook and Nvidia, including Xbox business development vice president Lori Wright and Facebook gaming vice president Vivek Sharma.
Epic's antitrust lawsuit against the iPhone maker began in August 2020 after the Fortnite maker moved to circumvent Apple's platform fees with a new direct payment option, leading to the game's removal from the App Store.
Epic has called the 30 percent payment fees charged by Apple exorbitant and excessive compared to its operating costs. Because the iPhone firm does not allow any competing stores on its iOS platform and thus controls the release of apps on its devices, Epic alleges it's running a "tech monopoly".
Last year a judge denied a request from Epic to force Apple to reinstate Fortnite to the App Store before the result of its lawsuit. However, they agreed to make a restraining order blocking Apple from removing Unreal Engine support permanent.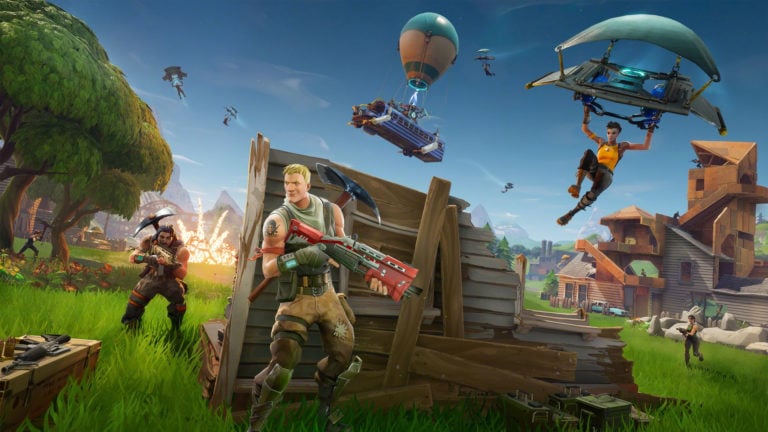 In an interview with the Toronto Star published this week, Apple boss Cook rejected the claim that Apple is running a monopoly.
"The view I have is Apple's not dominant in any market it's in," he said. "There's fierce competition everywhere."
Cook said there is a "street fight" for smartphone market share, claiming: "Worldwide, our (market) share is in the teens. Hardly what anybody would say is dominant."
He added: "At the heart of the Epic complaint is they'd like developers to each put in their own payment information. But that would make the App Store a flea market and you know the confidence level you have at the flea market.
"The volume of people going into such a market would be dramatically lower, which would be bad for the user, because they would miss out on the innovation… And the developers would be left out because they wouldn't have a huge audience to sell to. So nobody wins in that environment."
Apple said in a statement released on Wednesday: "We feel confident the case will prove that Epic purposefully breached its agreement solely to increase its revenues, which is what resulted in their removal from the App Store."
And Cook told the Toronto Star: "I believe if we tell the story, the facts, if we can communicate those clearly, then I'm confident that we should prevail."