TikTok is reportedly planning a major push into gaming
The video-sharing app has been testing HTML5 games like Zynga's Disco Loco 3D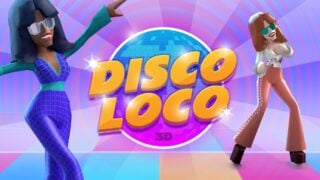 TikTok is reportedly planning a major push into gaming, beginning in Vietnam.
According to four Reuters sources, TikTok has been testing a number of HTML5 minigames on the video-sharing app in the country.
And it's claimed TikTok, which is owned by China's ByteDance, plans to rollout gaming more widely in Southeast Asia, perhaps as early as the third quarter of 2022.
While Reuters said it wasn't privy to TikTok's plans for gaming in other markets, last November Zynga soft launched Disco Loco 3D, the "first HTML5 title to debut on the platform from an official game studio partner", in selected markets ahead of a planned global release.
One of Reuters' sources claimed TikTok's gaming ambitions extend beyond the introduction of minigames, while another said the platform's games are expected to carry advertisements from the start, with revenue shared between ByteDance and developers.
"We're always looking at ways to enrich our platform and regularly test new features and integrations that bring value to our community," a TikTok spokesperson told the publication, while declining to comment on the company's broader gaming plans.
TikTok attracts over one billion monthly active users. Its Chinese version, ByteDance's Douyin, has let users play games on the platform since 2019.
Disco Loco 3D, which is viewable in the trailer above, is described as "a single-player endless runner game where players collect their own dance moves while challenging friends and followers".
FarmVille developer Zynga merged with Rockstar owner Take-Two on Monday in the games industry's biggest ever completed deal.