This year's Wholesome Direct showcased over 70 'cozy and uplifting' indie games
Each game was chosen for its feel-good nature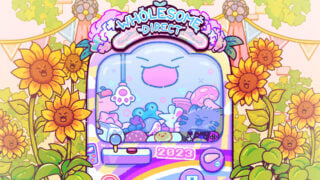 This year's Wholesome Direct has now ended.
The light-hearted presentation showcase more than 70 indie games over the course of its hour-long duration.
Every game during the Wholesome Direct was chosen for its gentle and happy nature, meaning a general lack of serious violence or upsetting topics.
Set up by gaming community Wholesome Games, the Direct promised to show "the future of cozy and uplifting gaming with an hour of exclusive footage and announcements".
Some of the games shown in this year's presentation included:
Bubblegum Galaxy
The Palace on the Hill
Karma Zoo
A Little to the Left: Cupboards and Drawers
Henry Halfhead
Smushi Come Home
Little Nemo and the Guardians of Slumberland
Grimoire Groves
A Highland Song
Tracks of Thought
Go-Go Town
Campfire Cat Café
Information and Steam links to every game shown can be found on the Wholesome Games website.
Wholesome Games was set up by indie developer Matthew Taylor when he started curating a list of games according to "their feelings of comfort, compassion and coziness".
The group has been hosting Wholesome Direct presentations since 2020, with the 2023 Summer Game Fest show being its eighth. All eight can be found on the group's YouTube playlist.