The writer of Overwatch is set to leave Blizzard
Michael Chu is ending a 20 year spell at the developer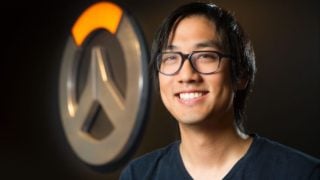 The lead writer of Blizzard's Overwatch series will leave the company after 20 years, he's announced.
Michael Chu shaped the narrative for the popular online shooter, as well as working on Blizzard's other series such as World of Warcraft and Diablo.
In a statement posted on Twitter, Chu said he was "moving on to new adventures".
"Overwatch has been an amazing experience and one that I will treasure forever," he said. "Thank you to everyone for your support over the years!"
In a larger blog post discussing his time at Blizzard, Chu said working on Overwatch had been a "life-changing experience."
He said: "I have always felt that games and the stories they tell have the unique ability to bring people closer together, and that the empathy you feel from stepping into someone else's shoes, even virtually, can bridge the gap between miles, cultures, and nations.
"Overwatch and its consistently generous and inspiring community have only reinforced that belief."
Chu added: "I've heard stories of people learning a new language after hearing a line of dialogue, people feeling inspired to take a trip to a new place after 'visiting' it in-game, and people meeting teammates across languages and borders to take up the cause of making our world a better place.
"But most of all: again and again, of people empathizing with a story about someone who is not the same as them."
The writer said he has "new dreams" as he exits Blizzard, to "continue to tell these stories and build worlds that unite people through games," and to "help create an inclusive world where more people will want to share stories that reflect their own experiences."