The value of the UK games market dipped to £7.05 billion in 2022
But it was still up 17% compared to pre-pandemic levels, according to trade body Ukie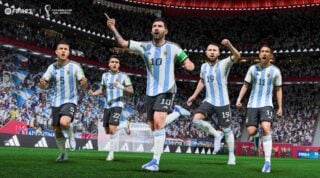 The value of the UK games market dipped to £7.05 billion in 2022, according to trade body Ukie.
Although the figure represents a 5.6% decline compared to 2021, when the value of the market hit a revised record of £7.47 billion, Ukie said it was still 17% above pre-pandemic levels.
"This figure represents a stabilisation following several years of unprecedented growth," the trade body said in its newly published Consumer Market Valuation report.
Compared to 2021, sales of all forms of video game hardware fell 19% last year to £2.16 billion.
Console hardware revenue was down 27% year-on-year to £832 million, PC game hardware fell 14% to £760 million, console game and accessories sales declined 15% to £396 million, and VR hardware was down 6.6% to £171 million.
"Console hardware remained the biggest sector in game hardware but saw the steepest decline in 2022 due in part to the natural progression and uptake of ninth generation consoles which is set against the decline of the previous generation," according to Dorian Bloch, senior client director at GfK.
"Other factors included well-documented supply chain component issues, higher cost of raw materials due to shortages and shipping slow-down at warehouses and ports, which affected all hardware sectors including video games.
"Much can still be attributed to Covid uncertainty, but the Russia-Ukraine war, recession, inflation, rising energy/food/living costs all play a part in dampening consumer confidence, with consumers putting off major purchase decisions – including of course game hardware."
Software revenues in 2022 grew 0.4% to £4.57 billion, with mobile game sales up 11% year-on-year to £1.43 billion and digital PC sales up 2.2% to £660 million.
Digital console game revenues declined 4.7% to £1.98 billion, while boxed game sales fell 4.3% to £489 million. The pre-owned market was worth £21.3 million, which was down 37% year-on-year.
"The digital segment of the UK's console market was impacted by a further shift towards pre-pandemic engagement levels, resulting in fewer downloads of legacy software titles and reduced spend on console DLC," said Matt Bailey, principal analyst with Omdia.
"A lack of hardware supply – particularly for PS5 – also prevented many would-be ninth-generation console owners from shifting their spend toward higher value digital content.
"And, although console subscription services remain a key area of growth, they are not yet generating the amount of spend required to offset declines in other areas of digital console spend."
In 2022, 16% of the total consumer spend on software was for titles developed by British game companies, UKIE said.
The report also found that £316 million was spent on game culture in 2022, which was up 27% year-on-year.
This figure covered toys and merchandising (£196 million), film, TV and soundtracks (£54.8 million), streaming and game video content (£47.4 million), books and magazines (£13.9 million) and events and venues (£4.35 million).
"We're pleased to see the UK video games consumer market has maintained its growth trajectory and remains in-line with where we expected it to be in 2019," said Ukie CEO Jo Twist.
"Although we may have seen a natural levelling off following increased spending during the lockdown years, it's clear that the appetite for games and games culture in the UK is still strong."
Nintendo Switch was the UK's best-selling console in 2022, while FIFA 23 topped the annual software sales chart, according to GfK sales data published in January.
Related Products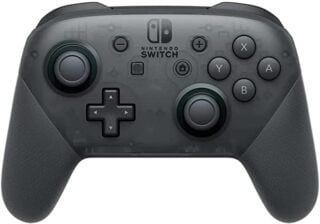 Nintendo Switch Wireless Pro Controller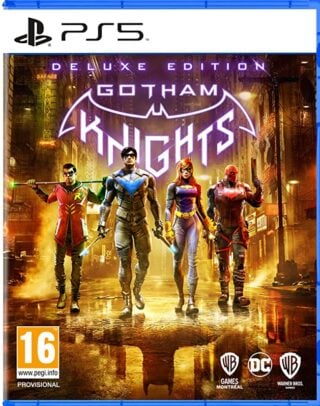 Gotham Knights - Deluxe Edition (PS5)
Other Products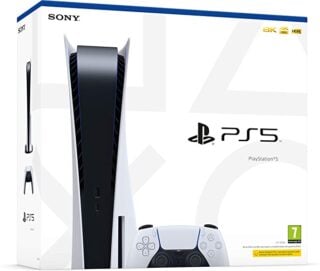 PlayStation 5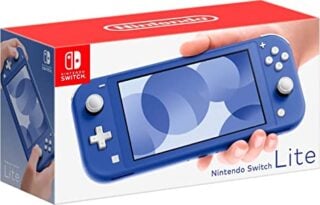 Nintendo Switch Lite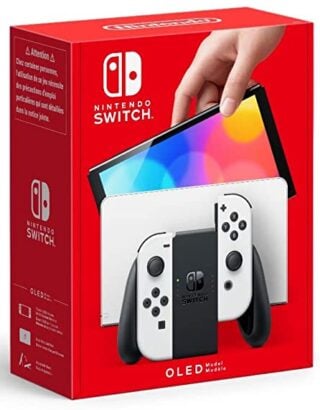 Nintendo Switch OLED
Some external links on this page are affiliate links, if you click on our affiliate links and make a purchase we might receive a commission.