The Ubisoft+ subscription service is officially coming to Xbox consoles
Ubisoft says it will be available on Microsoft systems "in the future"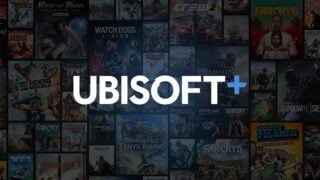 The Ubisoft+ subscription service is officially headed to Xbox consoles.
Ubisoft said on Wednesday that the subscription service "will be coming to Xbox in the future".
Originally launched for PC as Uplay+ in September 2019, Ubisoft+ offers access to over 100 Ubisoft titles, including new games and DLC at launch, for $14.99 / £12.99 / €14.99 per month.
Assassin's Creed Valhalla: Dawn of Ragnarök - World Premiere Trailer
For $17.99 / £14.99 / €17.99 per month, subscribers can access Ubisoft+ on cloud gaming platform Stadia as well as PC.
Pricing details for accessing the service on Xbox weren't revealed on Wednesday, but it has previously been claimed Ubisoft+ could added to the Xbox Game Pass Ultimate tier, which also includes an EA Play membership.
Ubisoft also announced today that Rainbow Six Extraction will hit Xbox Game Pass for console, PC and Cloud on its release day this month, and that Rainbow Six Siege is headed to PC Game Pass too.
"By making Rainbow Six Extraction available to Xbox Game Pass and PC Game Pass members on the day and date of its launch via Xbox Game Pass, we're demonstrating that we believe in the value and choice that game subscriptions offer to players," said Chris Early, Ubisoft's senior VP of strategic partnerships and business development.
"Rainbow Six Extraction for Xbox Game Pass and PC Game Pass members is just the beginning. Ultimately, we will offer the Ubisoft+ subscription service to Xbox owners so that they can enjoy the full extent of our Ubisoft+ game library, including new releases, on their consoles."