The title of the AEW video game may have been revealed
CEO Tony Khan asked fans at a recent show to record crowd noises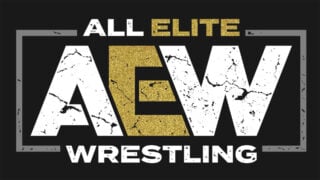 The full title for the official All Elite Wrestling (AEW) game may have been revealed by its president and CEO, Tony Khan.
Khan reportedly spoke to the audience after the conclusion of the AEW Dynamite / Rampage live show in Pittsburgh on Wednesday night.
According to posts by a number of Twitter accounts including wrestling website NoDQ.com and GamesBeat reviews editor Mike Minotti, Khan told the audience that they were going to be in the video game, which he referred to as AEW: Fight Forever.
Ring announcer Justin Roberts then asked the audience to perform a series of chants, which were recorded for use in the game.
Chants reportedly included "Sting", "Adam Page," "Bay Bay," "Dax, "Cash", "Boom" and "FTR", suggesting that Adam Page, Sting and tag team FTR (Cash Wheeler and Dax Harwood) will be in the game.
Although it seems that Khan was referring to the upcoming AEW console game, it's worth noting that two AEW mobile games have already been released, so there's a chance that Fight Forever could instead be the name of an as-yet unannounced third mobile title.
A report earlier this month by wrestling website Fightful Select claimed that the AEW game may be released as soon as September.
The report cited an AEW source who claimed that while internal plans have not yet been finalised and there is still work to be done on the game, September is reportedly the release window being considered.
The game also reportedly now has a publisher, and the report claimed that when the publisher is announced this news will be accompanied by other information such as the release date.
The debut video game for the upstart rival to WWE is being developed by Yuke's, the Japanese studio previously responsible for the WWE Smackdown / WWE 2K series from 2000 to 2018.
During the game's announcement in November 2020, it was revealed that genre luminary Hideyuki Iwashita, the director of classic wrestling games WWF No Mercy and Def Jam Vendetta, would also be involved in the AEW title.
It was also confirmed in September that the late Owen Hart, who died in an accident at a WWF show in 1999, will make a posthumous appearance as a playable wrestler in the AEW game, as part of a partnership with the non-profit charity the Owen Hart Foundation.
This will mark Hart's first appearance in a wrestling game since Showdown: Legends of Wrestling in 2004.