The 'Switch Pro' will reportedly use Nvidia's DLSS tech for 4K upscaling
New hardware will include an updated chipset for improved performance, report claims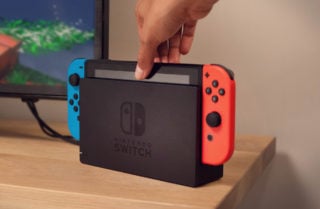 Nintendo's upcoming Switch hardware update – dubbed 'Switch Pro' by analysts – will reportedly feature Nvidia's DLSS technology.
That's according to a new report from Bloomberg, which claims that the new Switch will release later this year and adopt an updated Nvidia chip with improved graphics and processing. The new chipset will also bring a better CPU and increased memory, it said.
DLSS is a feature exclusive to Nvidia's RTX graphics cards and works by using AI to upscale the resolution of games, effectively allowing players to achieve higher graphical settings and better frame rates from their systems, without a performance hit.
Previously, the DLSS feature was limited to just a few games on PC, but with the introduction of DLSS 2.0 last year, Nvidia said the AI behind the upscaling did not need to be trained specifically for each individual title.
DLSS on Switch would allow the updated system to run games at 4K when in television mode, according to Bloomberg.
The publication notes that as DLSS support will need to be manually added to Switch games, it will primarily be used to improve graphics on software coming in the future, according to its development sources.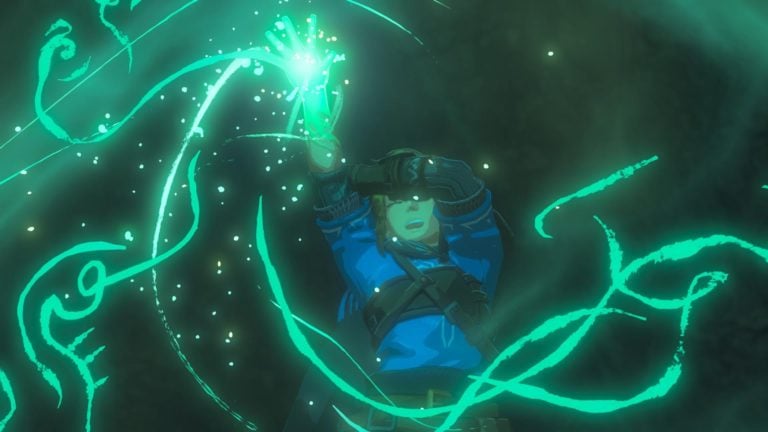 Journalist Takashi Mochizuki has been actively reporting on Nintendo's Switch hardware plans over the past 18 months. According to a recent report, 'Switch Pro' will include a new 7-inch Samsung OLED screen, as opposed to the 6.2-inch and 5.5-inch LCD screens of the current standard model and the Switch Lite respectively.
Despite the larger screen, the new Switch will continue to display content in 720p resolution in handheld mode, it's claimed, but will be able to support a 4K display when docked.
Bloomberg suggests the hardware may have similar dimensions to the standard Switch, with the bezel around the screen being reduced to cater for the larger display.
According to a Digital Foundry analysis, DLSS 2.0 at any normal screen distance "looks almost as good as the real thing."
Alex Battaglia wrote of Control's DLSS last year: "The quality of the image reconstruction is so good, you'll have a hard time noticing whether it is on or off – and aspects of the image can look even better than native rendering, simply because DLSS doesn't feature some of the deficiencies found in some temporal anti-aliasing solutions."
He added: "Over the years, we've examined pretty much every 'smart upscaling' solution on the market and based on the upscaling ratios we're working with here, DLSS is delivering the best mixture of image quality and performance improvements."